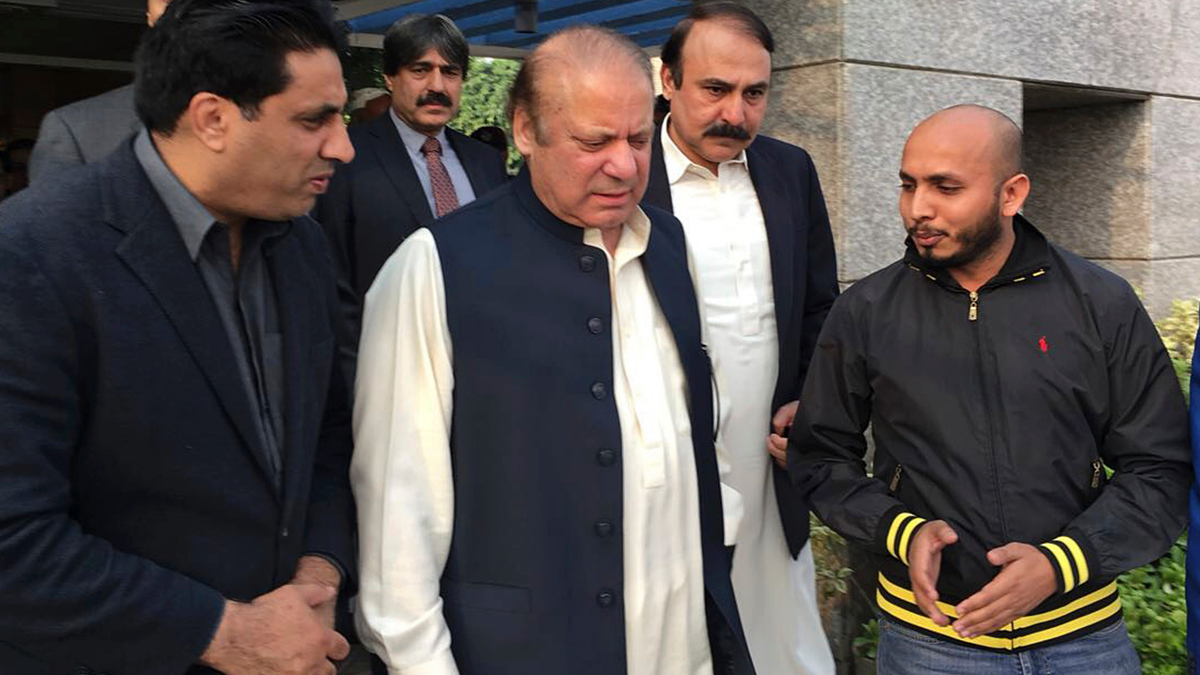 ISLAMABAD – Pakistan's ousted Prime Minister Nawaz Sharif has appeared before an anti-graft court where his lawyer has asked the judges to merge three corruption cases against him into one.
Sharif, who returned from London the previous day, appeared in court on Friday amid tight security, along with his daughter and son-in law.
Information Minister Maryam Aurangzeb says the next hearing is due on Tuesday when the decision on the defense's plea will be announced.
The 67-year-old Sharif has been embroiled in corruption cases stemming from documents leaked from a Panama law firm. He was dismissed from office by the country's Supreme Court in July for concealing assets abroad and other corruption allegations.
He was indicted last month and has pleaded not guilty. His wife is receiving medical treatment in London.