Pakistani Police Deny Kidnapped American Freed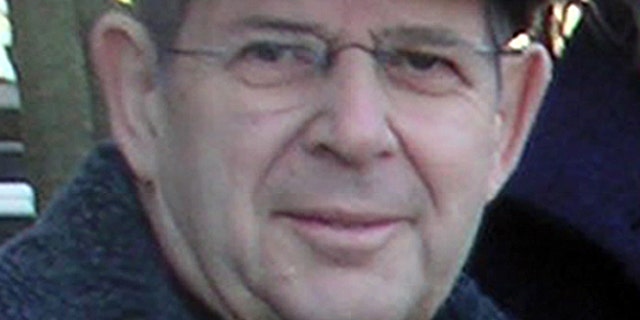 LAHORE, Pakistan – A Pakistani police chief denied Thursday that a kidnapped development expert had been safely recovered, only hours after saying that officers had freed the American in an early morning operation.
The U.S. also said it had no information indicating Warren Weinstein, 70, had been freed. Weinstein was kidnapped almost two weeks ago from the eastern city of Lahore.
Lahore police chief Malik Ahmed Raza Tahir initially said police traced Weinstein to the city of Khushab, 125 miles northwest of Lahore, and freed him early Thursday. Tahir backtracked several hours later and said in a statement that Weinstein had not been recovered.
The U.S. Embassy in Islamabad said on Twitter that "we have no information that would confirm recovery of Warren Weinstein, but we are hoping for a positive outcome."
Weinstein was abducted before dawn on August 13 after gunmen tricked his guards and broke into his home. He is the country director in Pakistan for J.E. Austin Associates, a U.S.-based firm that advises a range of Pakistani business and government sectors.
Police have arrested three people suspected of belonging to the gang that kidnapped Weinstein, Tahir, the police chief, said Wednesday. Their arrests were made after officers tracked cell phone numbers, he said.
Police have also released a black-and-white sketch of a possible suspect in the kidnapping. It's unclear if the young man is one of the three people who have been arrested.
Kidnappings are common in Pakistan, and foreigners are occasional targets. Criminal gangs are suspected in most abductions, but militants are also believed to use the tactic to raise money through ransoms.
Weinstein, who has a home in Rockville, Maryland, worked in Pakistan for several years and spoke Urdu.
J.E. Austin Associates has stressed Weinstein's commitment to Pakistan's economic development and said he worked with a wide range of Pakistani government agencies, including the Pakistan Furniture Development Company and the Pakistan Dairy Development Company.
The company has also said Weinstein is in poor health and provided a detailed list of medications, many of them for heart problems. It implored the kidnappers to give their victim medicine.