Pakistani army chief Gen Raheel starts farewell visits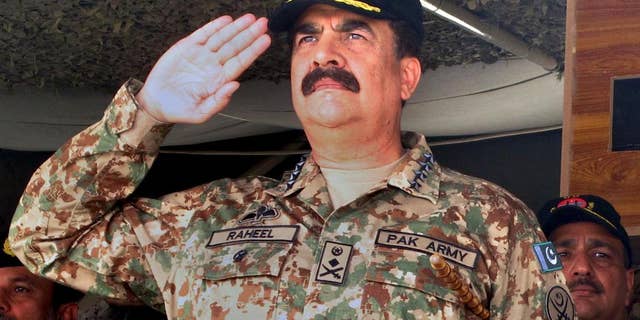 ISLAMABAD – Pakistan's army chief Gen. Raheel Sharif has started his farewell visits a week before his scheduled retirement.
An army spokesman confirmed Monday that Sharif would retire Nov. 29 at the end of his three-year term limit, ending public speculation that he would seek an extension.
Prime Minister Nawaz Sharif (no relation) will choose Raheel Sharif's successor from a list of four or five senior officers.
Pakistan's army has ruled the country for most if its history since gaining independence from Britain in 1947. The country is now ruled by elected civilian leadership, but the military remains an influential presence.
Recent months have seen signs of public tension between civilian and military leadership over foreign policy and security issues.