Pakistan says $76.5m worth of hashish, cocaine seized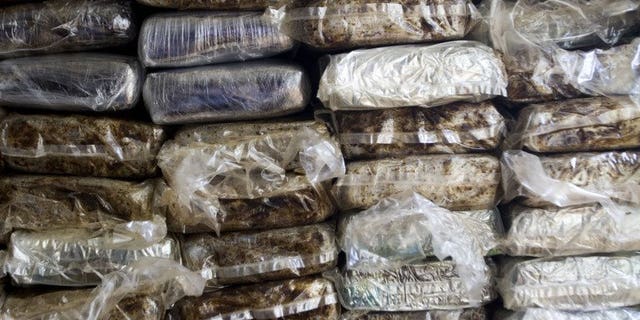 NEWYou can now listen to Fox News articles!
ISLAMABAD (AFP) – Pakistani and Belgian authorities have seized cocaine and hashish worth more than $76 million in a series of drug raids in which three foreigners were arrested, Islamabad said Friday.
A consignment of 3,000 kilos (6,610 pounds) of hashish en route from Afghanistan to Belgium was impounded in a joint operation and 1,000 kilos of cocaine intercepted separately, the Pakistani government said.
It said the hashish was worth $30 million and the cocaine $46.5 million.
Opium poppy is widely grown on the Pakistan-Afghanistan border, a region infamous for Taliban and Al-Qaeda-linked strongholds.
Pakistan has a 2,500-kilometre (1,560-mile) porous border with Afghanistan, which supplies 90 percent of the world's opium used to make heroin.