Pakistan rocket attack on train kills two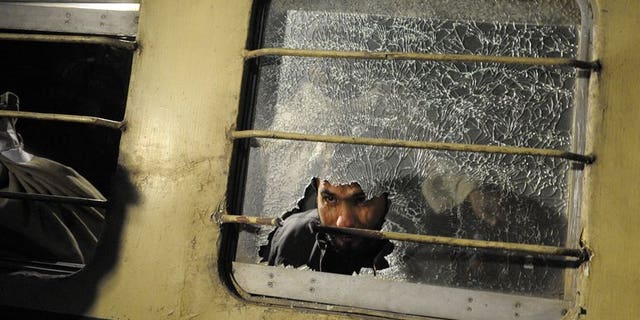 NEWYou can now listen to Fox News articles!
QUETTA, Pakistan (AFP) – Unidentified militants killed two people and wounded 24 Friday in a gun and rocket attack on a passenger train in restive southwest Pakistan, officials said.
Women and children were among the casualties in the attack, which came in Dozan area, some 35 kilometres southeast of Quetta, the main town of Baluchistan province, which is beset by separatist, Islamist and sectarian violence.
"We have taken two dead bodies and 24 injured to the hospital, the condition of most of the injured was critical because of excessive bleeding," Zubair Kurd, a local government official in the area told AFP, warning that the death toll may increase.
Kurd said the attackers were hiding in the mountains and first started firing and then fired at least three rockets at the train, which was travelling from Quetta to Rawalpindi, the twin city of Islamabad.
"They managed to escape. we have launched a search operation," Kurd added.
The attack came nine days after separatist gunmen shot dead 14 people, including three security officials in Mach area, close to Dozan.
Later on August 10, Pakistani troops claimed killing eight rebels linked to that attack.
Baluch rebels have been fighting since 2004 for political autonomy and a greater share of profits from the region's natural oil, gas and mineral resources.
Impoverished Baluchistan is also a flashpoint for surging sectarian violence between Pakistan's majority Sunni Muslims and Shiites, who account for around a fifth of the country's 180 million people.