Pakistan arrests 58 Indian fishermen: officials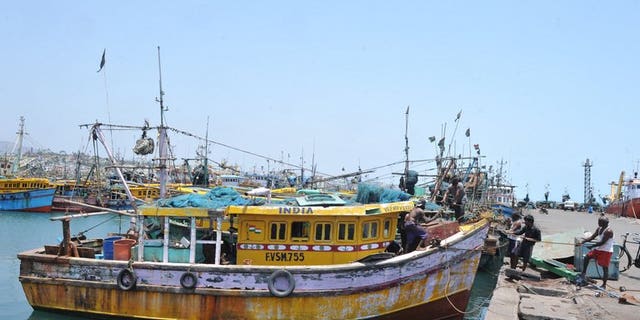 KARACHI (AFP) – Pakistan's maritime security agency arrested 58 Indian fishermen on Thursday after they strayed into Pakistan's territorial waters, officials said.
The arrests came less than a month after the release of more than 300 Indian fishermen from Pakistani jails.
The Maritime Security Agency (MSA) said the fishermen were arrested in the wee hours of Thursday. Their nine boats were also confiscated.
"We arrested 58 Indian fisherman early Thursday morning after they violated our territorial limits, fishing illegally into Pakistani waters," MSA commander Mohammad Farooq told AFP.
Fishermen from both countries are frequently held for straying across the disputed and poorly defined maritime boundary in the Arabian Sea.
Farooq said the fishermen were handed to the police, who are set to prepare cases against them that could result in their being sent to jail.
Late last month, 337 Indian fishermen, including seven juveniles, held by Pakistan for violation of its territorial waters were released from a district jail in Karachi.
There are still 97 Indian fishermen and three other Indian nationals, including a juvenile,languishing in jails in Karachi.