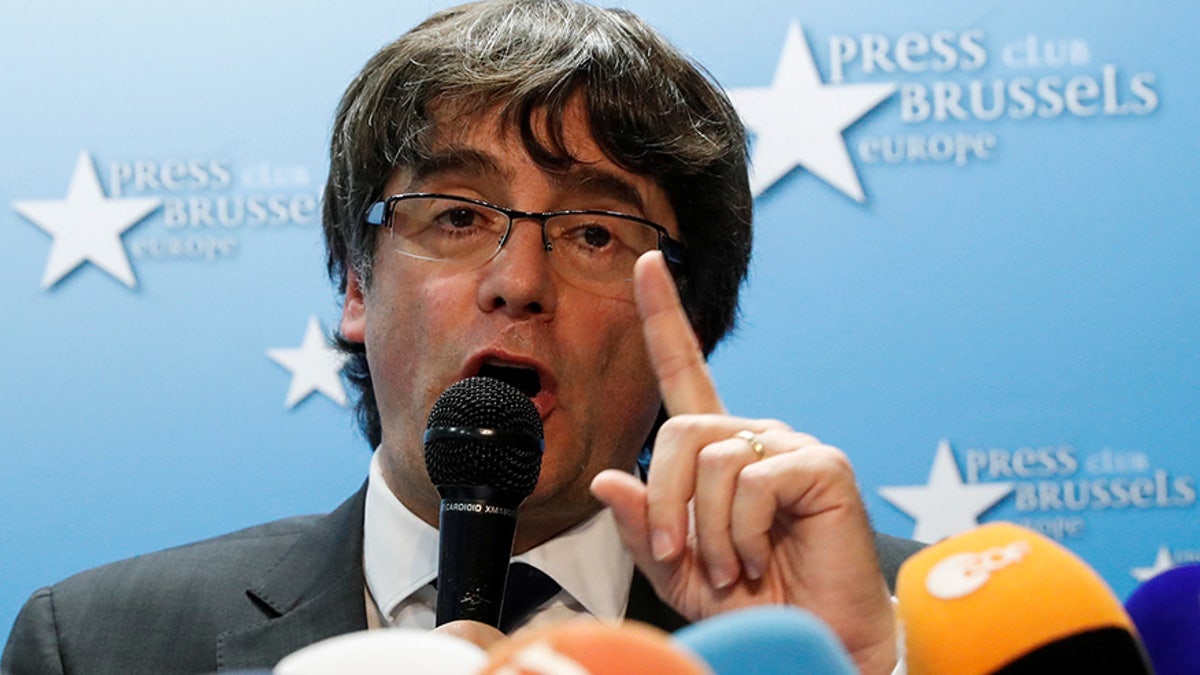 Ousted Catalan leader Carles Puigdemont tried to put asylum rumors to bed Tuesday, saying he was in Belgium to put an international spotlight on the political situation plaguing Spain, not to seek a safe haven.
Puigdemont, speaking at a press conference in Brussels, said he was not trying to escape from justice after prosecutors in Madrid recommended charges for rebellion and sedition be brought against him. Instead, he said, he was seeking "freedom and safety."
While he did not clarify how long he would stay in Belgium, Puigdemont said he would return "immediately" to Catalonia when given "guarantees" by the Spanish government of a fair judicial process.
"As long we consider it [necessary]. The situation is developing every day. Here we have better guarantees for our rights here and we can meet our obligations from here," he said when asked how long he would stay away from Catalonia.
He added: "If they can guarantee to all of us, and to me in particular, a just, independent process, with the separation of powers that we have in the majority of European nations — if they guarantee that, we would return immediately."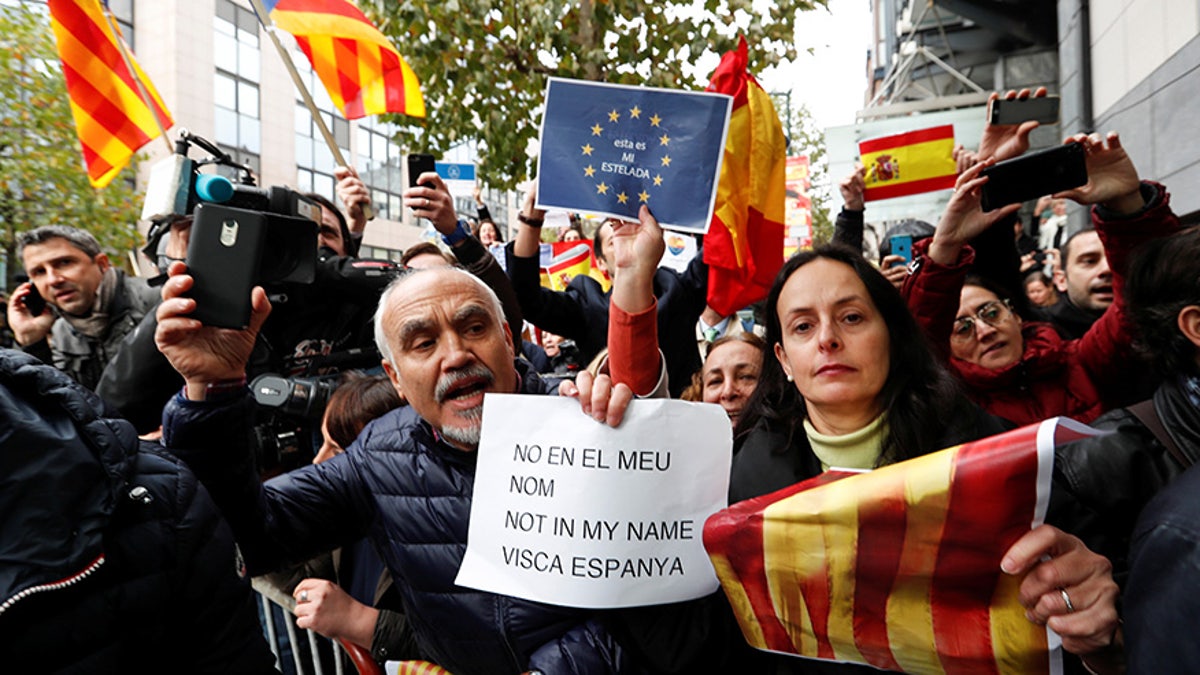 The press conference came on the heels of Spain's Constitutional Court suspending the ousted Catalan parliament's recent vote to declare its independence while it studies its legality.
The vote, which was boycotted by opposition lawmakers, passed 70 votes to 10 in the 135-seat Catalan parliament Friday.
The Catalan parliament was formally dissolved Monday and Carme Forcadell, its speaker, was to head a transitional committee of lawmakers until a Dec. 21 regional election is held.
Puigdemont said on Tuesday he would support the snap election, adding he and his team will "continue our work despite the limits imposed on us."
"I ask the Catalan people to prepare for a long road. Democracy will be the foundation of our victory," he said.
Puigdemont's appearance in Brussels is a further twist in a month-long political crisis triggered by an independence referendum in Catalonia on Oct. 1.
On Monday, the Spanish government moved to put Catalonia's secessionist leaders on trial for alleged crimes that carry maximum sentences of decades in prison.
Spain's state prosecutor said he would seek rebellion, sedition and embezzlement charges against members of the region's secessionist government.
The rebellion, sedition and embezzlement charges carry maximum sentences of 30, 15 and six years in prison, respectively. It wasn't immediately clear when judges would rule on the prosecutors' request.
Those facing charges include the ousted Puigdemont, and his No. 2, Oriol Junqueras, as well as Forcadell — high-profile figures in the region of 7.5 million people and its capital, Barcelona.
By targeting Puigdemont and some of his entourage, Spanish authorities apparently hoped to send a message that attempts to break up Spain will not be tolerated. The country has 17 autonomous regions, including Catalonia, but the constitution says Spain is "indivisible."
The Associated Press contributed to this report.