Oscar Pistorius receiving 'overwhelming' support, agent says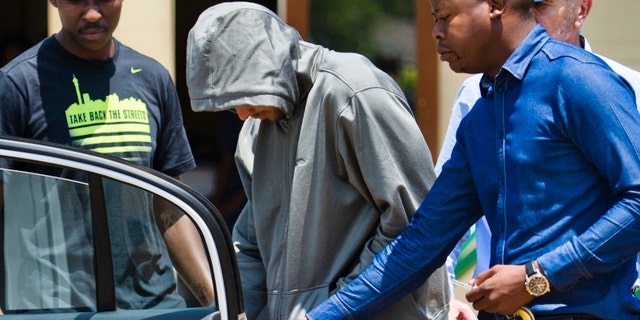 NEWYou can now listen to Fox News articles!
JOHANNESBURG – Oscar Pistorius' agent says the double-amputee Olympian has received "overwhelming support" from his fans as he remains in custody in a South African police station charged with the shooting murder of his model girlfriend.
Peet van Zyl said Sunday outside the Brooklyn police station that "international fans from literally all over the world" have sent their good wishes to Pistorius.
Van Zyl says he visited Pistorius at the station to discuss his running career "and the plans that we have made for this year." He would not comment on how the 26-year-old athlete was and what his mental and emotional state was.
Van Zyl called Reeva Steenkamp's killing at Pistorius' house "a tragic circumstance" and said he also visited Pistorius as a friend "to give him my moral support."