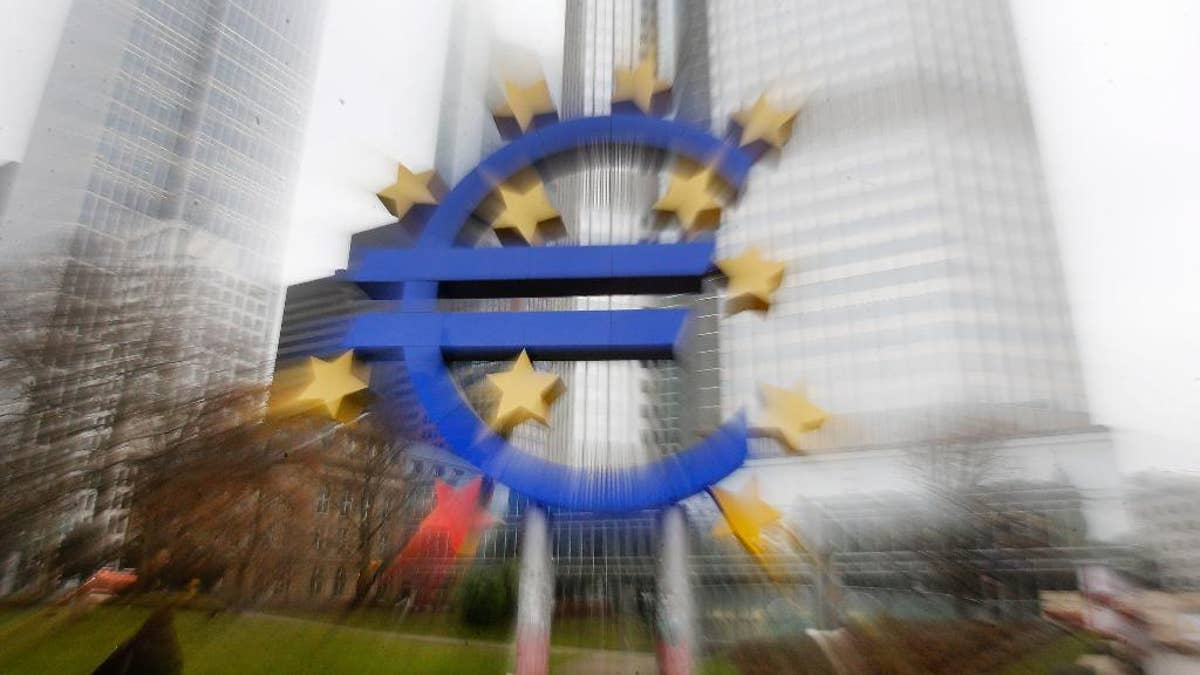 BRUSSELS – The stunning election in Greece of a radical anti-austerity party raises new uncertainties for the eurozone, but the initial impression is that a compromise deal over the country's debt can be forged to avert a chaotic exit from the euro.
Financial markets took in their stride on Monday the victory of the left-wing Syriza party after several leaders in the 19-country eurozone suggested they were open to discussing how to lighten the massive rescue loans Greece owes them.
The talks are expected to be tough and protracted, however, as regional heavyweight Germany has so far taken a hard line on debt in Europe.
Syriza is calling for an easing in the austerity policies required in Greece's bailout program and a lightening of the country's debt mountain. The debt is at levels many economists think is unsustainable and largely consists of rescue loans owed to fellow eurozone countries.
A tough stance by either side could, some fear, lead Greece out of the euro, a development that would cause huge uncertainty for Europe and the euro.
Syriza leader Alexis Tsipras joined with the small right-wing Independent Greeks party, united mostly in their opposition to the austerity measures imposed by the other eurozone nations in exchange for the loans. The tough spending cuts and tax hikes were meant to reduce debt but have also put the economy through a depression, causing unemployment and poverty to surge.
The two Greek parties now face the task of extracting concession from the rest of the eurozone.
Already on Monday, there was more than one hesitantly outstretched hand.
French President Francois Hollande, a fellow socialist leader sharing budgetary problems, said he would cooperate with Tsipras "in the service of the growth and stability in the euro area, in the spirit of progress that solidarity and responsibility at the heart of European values we share."
Even the leader of Finland, a country that has long been among the most unmovable on austerity issues, offered help.
Finnish Prime Minister Alexander Stubb said that even if he opposes forgiving Greece's debts outright, he would be prepared to discuss extending loan repayments.
"The starting principle is that we will not extend any debt forgiveness, but we are ready to discuss (debt) program extensions and loan period extensions" which should slowly ease the pain on the Greek population. "I strongly believe that we can achieve a satisfactory solution," Stubb told a news conference on Monday.
Belgium's finance minister also said there was some room to discuss the "modalities" to ease the Greek debt program.
But Germany, the powerbroker in the eurozone and long a staunch opponent of relaxing debt conditions within the eurozone, kept a tough line.
"The commitments that Greece has made need to be kept," said Steffen Seibert, the spokesman for Chancellor Angela Merkel.
Though Syriza has talked tough about renegotiating Greece's debt with the 19-country eurozone, financial markets were calm on Monday. The main stock market in Athens has recouped most of the losses it booked at the open, and was trading 1.5 percent lower. The euro, too, has clambered up from 11-year lows.
Most investors and economists seem to anticipate a compromise along the lines of what Finland and Belgium hinted at.
Yianis Varoufakis, a Syriza lawmaker, sought to downplay concerns that the new government would take an overly aggressive stance in negotiations.
He said the government would seek to convince its euro partners that reducing Greece's debt burden by linking repayments to growth, say, would be positive for all parties. At present, Greece has to repay its loans whatever the state of its economy, further worsening the country's debt. At over 170 percent of GDP, Greece's debt mountain is way beyond levels most economists consider manageable.
He has also dismissed suggestions that Syriza would threaten to pull Greece out of the euro, so-called Grexit.
"We who are in the eurozone must not toy with loose or fast talk about Grexit or fragmentation," he told BBC radio. "If that happens, disruptive forces would be unleashed."
At the height of Europe's debt crisis a few years ago, the main concerns was that a possible Grexit would spell the end of the euro project as investors looked for other countries to fall out as well. However, many European politicians have said that contagion fear is not applicable now as Europe has built up institutions and financial firewalls to prevent it.
Not everyone in the markets is convinced with that argument.
"Once one country exits, who is to say that more would not follow, especially if the Greek economy enjoyed an eventual revival from a devaluation of the drachma and a further restructuring of the debt burden," said Neil MacKinnon, global macro strategist at VTB Capital.
Whatever transpires, Syriza's victory sends a message to European policymakers that voters are rejecting austerity and could bolster other anti-bailout parties, such as Podemos in Spain. It is an election-heavy year in Europe.
___
Pylas wrote from London
___
Raf Casert can be followed on Twitter at http://www.twitter.com/rcasert