One Year Later, Haitians' Hope Fades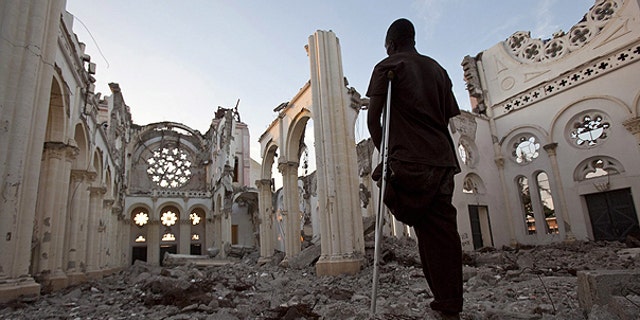 PORT-AU-PRINCE—Last January, hundreds of thousands of Haitians lost their lives and millions lost their homes in an earthquake that flattened much of the capital. A year later, Haitians appear to have lost something else: hope.
The impoverished Caribbean nation marks the anniversary of the Jan. 12, 2010, quake on Wednesday with little to cheer. Haiti's government, which itself was hit hard by the quake, has been incapable of responding to the crisis. Foreign aid has trickled in, and a rush of well-meaning charities have led to chaos.
Piles of rubble still clog the streets; at the current rate, it will take 20 years simply to clean up the mess. Nearly a million people still live in about 1,300 makeshift refugee camps that occupy every available parking lot and open space in the capital. With each passing day, the camps take on a more permanent look.
"We are just completely discouraged now," said Fai-na Bernadette, a 24-year-old nurse who has been living in a soccer field in Petionville, a suburb of the capital, alongside 3,000 other refugees.
A symbol of Haiti's lack of progress is the half-collapsed presidential palace, a grand, tropical version of the White House with its own majestic front lawn. During the quake, the palace's great white dome fell to one side, the portico collapsed and the walls cracked.
During a visit two months after the quake, French President Nicolas Sarkozy said France would rebuild the palace. One day in April, two cranes arrived and began clawing at the structure. That night, they left and never returned. Both Haiti and France decided the money was more urgently needed on other projects, according to France's ambassador to Haiti, Didier Le Bret.
Click here to read more on this story from The Wall Street Journal.