One LAPD officer arrested for human smuggling; another being sought in fatal shooting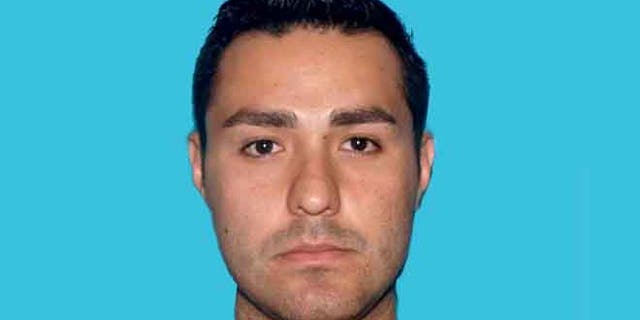 A Los Angeles police officer is reportedly a suspect of human trafficking after a person was discovered hiding in the officer's car; a second LAPD officer, is being sought in relation to a shooting death in Pomona, California.
A Customs and Border Protection spokeswoman told Fox 5 San Diego that a 34-year-old man, along with a 31-year-old woman in the passenger seat, were referred to an intensive inspection area after they handed over their passports at the Otay Mess Post of Entry on Saturday evening.
She said CBP officers discovered a 26-year-old Mexican man hidden in the trunk of a white 2014 Nissan Juke while doing an X-ray of the vehicle.
KNX 1070 Newsradio is reporting the officer was placed under arrest on Sunday and is being questioned.
The woman has also been arrested. The officer reportedly works out of the Hollywood division.
Meanwhile, LAPD officer Henry Solis is being sought in relation to the fatal shooting of Salome Rodriguez, 23, of Ontario. Rodriguez, a truck driver, died after being shot in the lower torso.
Pomona police have issued a poster calling Solis a "person of interest" in the shooting, which occurred in a downtown bar district after the two men got into a fight.
A Volkswagen Jetta belonging to Solis, 27, a rookie assigned to a station in the San Fernando Valley, was found a short distance from the site where Rodriguez was gunned down early Friday in Pomona, police in the suburb east of Los Angeles, police said in a statement.
Solis was off-duty at the time of the shooting and failed to report to work the next day.
Like us on Facebook
Follow us on Twitter & Instagram