Officials: Ukrainian journalist kidnapped by rebels in western Syria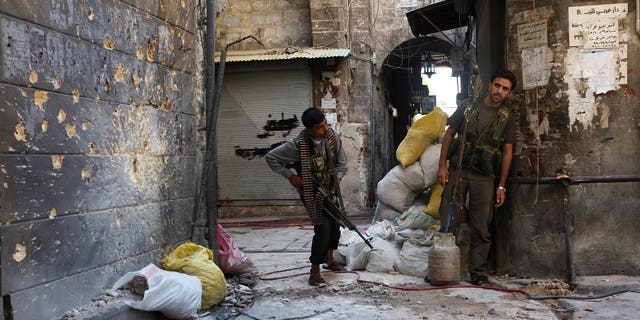 KIEV, Ukraine – Ukraine's Foreign Ministry says a Ukrainian woman who worked as an interpreter for a Russian TV crew in Syria has been kidnapped by rebels in the country's west.
Ankhar Kochneva was kidnapped in western Syria on Oct. 9 by the members of the Free Syrian Army, Foreign Ministry spokesman Oleksandr Dikusarov said Tuesday.
Dikusarov said Kochneva contacted her colleagues at a Russian television channel and said she was being held in "satisfactory conditions."
Russian and Ukrainian embassies in Syria are working together on securing Kochneva's release, Dikusarov said.