Occupy Wall Street Anniversary: Hundreds Gather in New York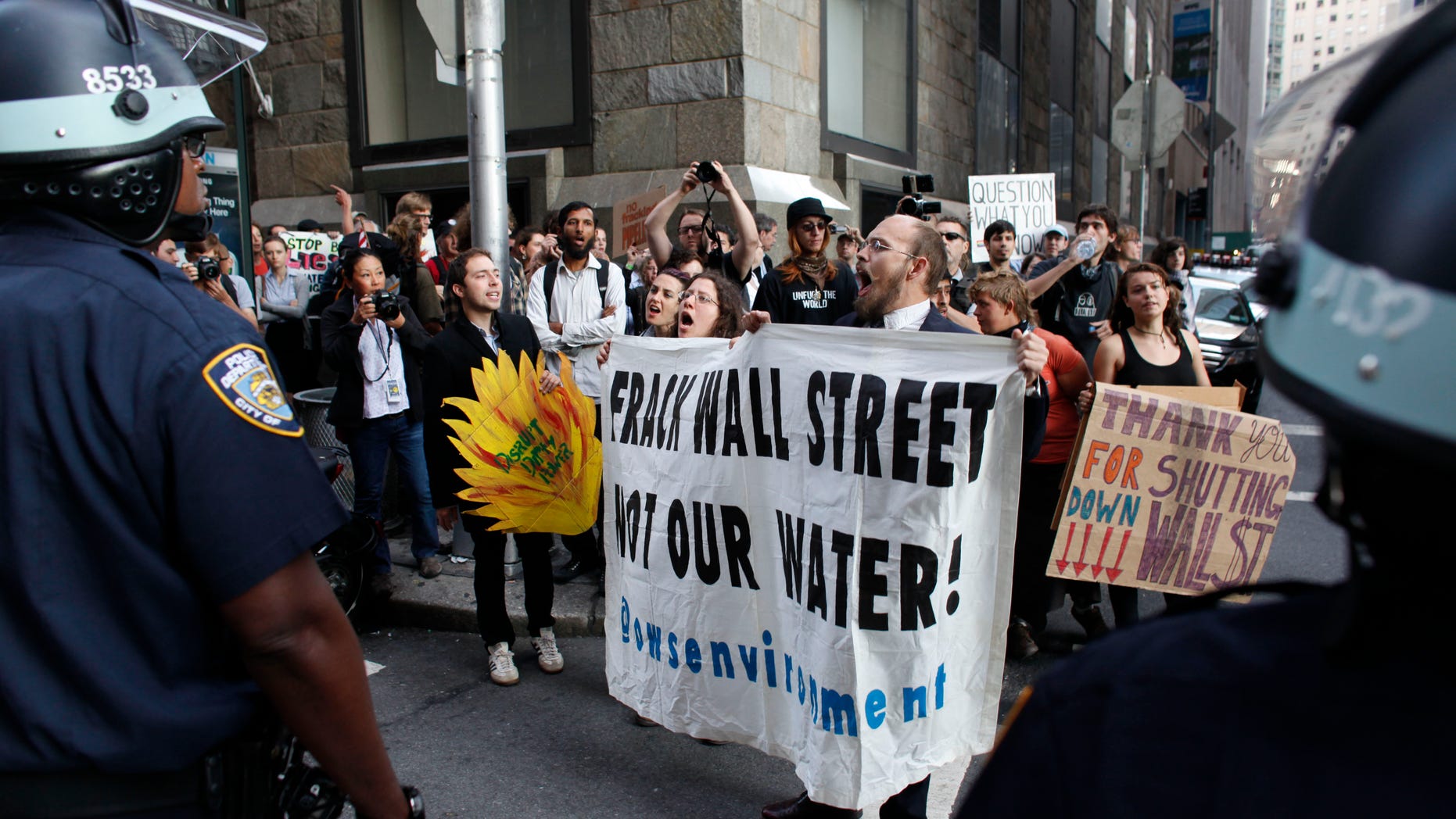 New York – A few hundred protesters converged in Lower Manhattan to celebrate the first Occupy Wall Street anniversary – a pale resemblance of the massive protest that a year ago ignited a worldwide phenomenon. Still, loud chanting and the sound of drums filled the air Monday, and the demonstrators managed to clog traffic in and around the Financial District, with dozens of police officers lining the streets.
Over a hundred arrests were reported in New York City, one among more of 30 cities worldwide were events were held.
Though crowds were smaller, the message was the same: the occupiers protested against greed and economic disparity, claiming to be the "99 percent" of Americans pushed out of the prosperity wagon.
Latino voices were a strong component in this angry choir.
"We want to be here and be part of this social explosion," said Mariano Muñoz, member of the Immigrant Worker Justice Working Group of Occupy Wall Street. He argued that the Latino presence in the grass-roots movement is key because "the abuses affect us even more, they treat us like garbage," he said. "One in four Hispanics lives in poverty," he noted.
But the protests lacked the heft of last year's Occupy events, on which thousands of men and women created a long and suspenseful chaos in Zuccotti Park in New York City.
The trouble with Occupy Wall Street, analysts say, is that nobody really knows what it is anymore.
Many became disillusioned by the infighting and walked away months ago. Among them Peruvian-born Sandra Emily Sinister, a New York City resident who participated effusively in last year's events but now feels she "doesn't know what the fight is for anymore."
"At the beginning it was thrilling, because we wanted to see change. But change is not going to happen if we are not more specific," she said.
Occupy Wall Street protesters first began camping in Zuccotti Park on Sept. 17, 2011. The small granite plaza near the New York Stock Exchange became a crowded encampment where protesters slept in tents, served buffet-style food to the masses and played drums into the small hours of the morning.
The group of young people who harnessed the power of a disillusioned nation were soon joined by people of all ages, with celebrities even stopping by the park on occasion. Occupiers took to the streets chanting about corporate greed and inequality, frequently holding marches and rallies, shouting: "We are the 99 percent!"
On Oct. 1, a march across the Brooklyn Bridge led to more than 700 arrests during a clash with police, garnering worldwide attention for Occupy.
Encampments sprang up in cities across the U.S. and all over the globe.
The movement began to run out of steam after police officers clad in riot gear conducted a nighttime eviction at Zuccotti Park on Nov. 15, 2011. New rules were instituted that barred protesters from bringing sleeping bags or tents back into the park.
"This is a movement. It's only been a year," protester Justin Stone Diaz, of Brooklyn, told the Associated Press. "It's going to take many years for it to develop and figure out exactly who we are."