NYPD Hit With Multi-Million Dollar Lawsuit Over Shooting Death Of Store Employee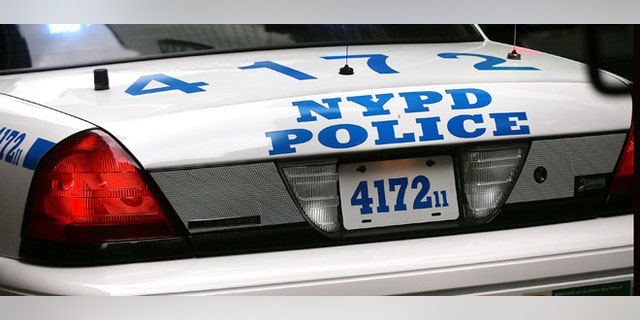 New York – The New York Police Department was hit with a $25 million lawsuit from the family of a store employee shot and killed by police as he fled an armed robbery.
Twenty-year-old Reynaldo Cuevas was running away from the ambush last September when he slammed into Officer Ramysh Bangali. Investigators said the collision caused the officer's gun to discharge, fatally wounding Cuevas.
Dramatic security video footage shows the uniformed officer, his gun drawn, positioned outside the Bronx shop's front door moments after a 911 call. In a flash, the store manager rushes out the door. Closely behind with his head down is Reynaldo Cuevas, who runs full speed into the officer, sending both men tumbling to the sidewalk.
Cuevas was shot in the left shoulder. He died at a hospital.
Speaking in Spanish and choking back tears, the victim's mother, Ana Cuevas, said, "No amount of money will ever bring my son back."
She said she filed the suit in order to provide for her son's four-year-old daughter, Jaime, who lives in the Dominican Republic. "His daughter is too young to understand," Cuevas said. "She keeps asking, 'Where is Papa? Why doesn't he call me?'"
Reynaldo Cuevas' death is not the first tragedy to befall the family. In 2010, his father, Magdaleno, was shot and killed by a robber at home in the Dominican Republic.
Cuevas' mother has filed a wrongful death lawsuit against the city, the NYPD and Officer Bangali that alleges Cuevas was shot "without reason or provocation" and accuses the police of negligence, carelessness and recklessness.
The three robbery suspects are charged with felony murder for their alleged role in Cuevas' death and are due in court September 6th. A previous investigation by the Bronx district attorney's office cleared Bangali, a seven-year veteran of the police force, of any crime.
Although Cuevas is seeking $25 million, the actual amount awarded will be decided by a jury if the suit is successful.
"We look forward to a fact that a jury, a Bronx jury, will be deciding how much compensation this family deserves," said Sanford Rubenstein, the family's attorney.
City Law Department spokeswoman Kate Ahlers said the department is still waiting for the legal papers to be served.
"We recognize that this involves a very tragic case," she added.
Based on reporting by The Associated Press.
Follow us on twitter.com/foxnewslatino
Like us at facebook.com/foxnewslatino