North Korean prison camps stopped reporting deaths under Kim Jong Un, ex-prisoner claims
Kim Jong Un forced officials to stop reporting deaths at North Korea's notorious prison camps, according to the claims of a former prisoner, who also detailed the hard labor, bribery and torture inmates endured inside the Hermit Kingdom's detention centers.
The former prisoner told Daily NK on Friday he saw medical records at Tongrim correctional labor camp illustrated significantly fewer deaths in 2014 compared to 2011, the year Kim Jong Un was named dictator of North Korea after the death of his father, Kim Jong Il.
"Once when I caught the flu, I was able to contact my family and have them bring medicine. While I was there, I was able to take a peek at a book detailing five years of medical records for the infirmary," the former prisoner told the news site. "In 2011, 50 percent of the prisoners succumbed to their illnesses, but for some reason these numbers decreased in 2014, according to the records."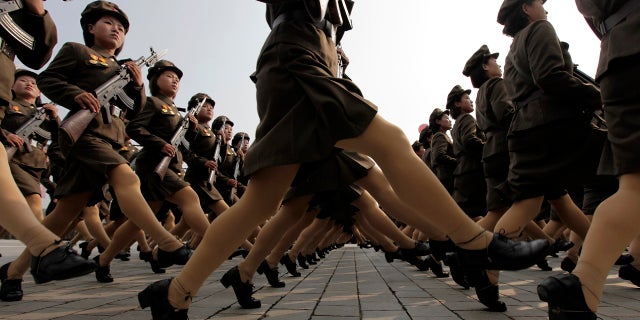 When asked why he thought there was a significant decrease, he said Kim instructed prison officials to falsify the number of deaths.
"When Kim Jong Un came to power, he questioned the officials that oversaw the labor education centers and correctional labor camps about the high death rates," the prisoner claimed.
He added: "The result was that prison officials were instructed not to record the deaths of overworked prisoners, so the numbers improved thereafter."
But conditions at these labor camps remain torturous and barely livable. The man, who spent a year in the labor camp, said inmates were subjected to grueling labor, such as making fake eyelashes that would be exported to China, and were assigned a daily quota. If they didn't meet the demand, their already minuscule meals would be allegedly cut in half. People "often end up collapsing from overwork or malnutrition," according to the former prisoner.
"I heard that there was a female guard that beat the female prisoners even more viciously than the male guards," he said. "They really did not consider us as humans by the way they beat us so harshly, sometimes to death."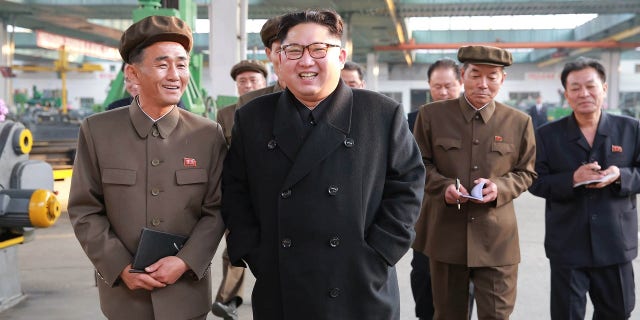 There was a doctor to treat ill inmates and family members were allowed to bring food to them — but with guidelines. Group leaders would only send people to the doctor if they were seriously ill or injured. Visitors had to bring additional items, such as equipment and camp needs, or they'll also be punished, according to the former prisoner. People who came from wealthier families were able to bribe their way out of a harsh initiation or to have a better position within the camp.
Disturbing details about Kim's labor camps have emerged in recent months, since American student Otto Warmbier returned from North Korea to the U.S. earlier this year with severe brain damage. Warmbier, who eventually died, was sentenced to 15 years of hard labor for allegedly stealing a political poster from a hotel in Pyongyang.
A report by the U.S. State Department in August also detained how North Korean guards would "induce starvation" and inmates appeared as "walking skeletons, 'dwarfs,' and 'cripples' in rags."
President Trump announced on Monday the U.S. was designating North Korea a state sponsor of terrorism, something he said "should have happened a long time ago."