North Korea slams State of the Union address, calls it 'Trump-style arrogance'
North Korea on Sunday slammed President Donald Trump's State of the Union address, calling it "the height of Trump-style arrogance" and vowing that the regime's nuclear capabilities would deter the president "and his lackeys from showing off on the Korean peninsula."
Pyongyang's foreign ministry spokesman hit back at Trump in an interview released by the state-run Korean Central News Agency. The official disputed the president's claim that the U.S. had "made incredible progress and achieved extraordinary success" in the last year.
"This is indeed the height of Trump-style arrogance, arbitrariness and self-conceit," the spokesman said.
"The whole world is deeply concerned, seeing as an omen of new disaster the address of Trump who asserted 'America First' and 'unmatched power' based on nuclear weapons while forcing other countries to submit themselves to the U.S. chauvinistic interest," he continued, according to Yonhap.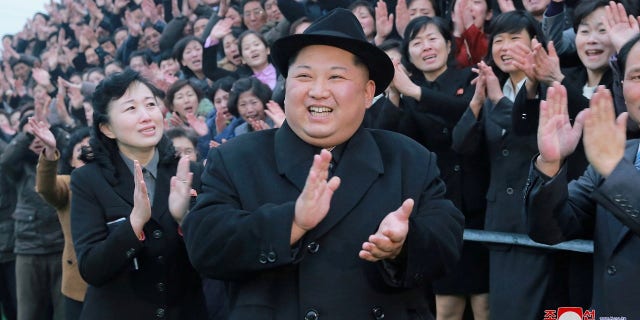 The foreign ministry official said that North Korea's "self-reliant defense capability with the nuclear force as its backbone will, however, completely deter Trump and his lackeys from showing off on the Korean peninsula."
He added, "If Trump does not get rid of his anachronistic and dogmatic way of thinking, it will only bring about the consequence of further endangering security and future of the United States."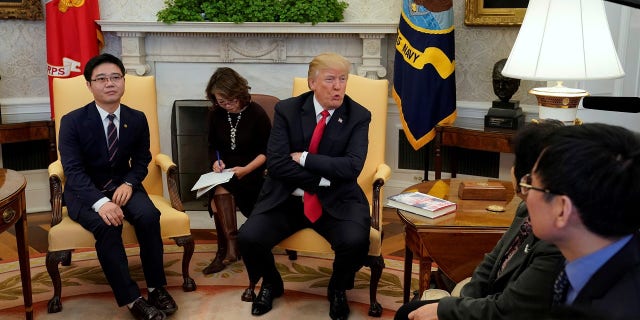 Trump said in his State of the Union address last week that North Korea's "reckless pursuit of nuclear missiles" could threaten the U.S. in the near future.
"No regime has oppressed its own citizens more totally or brutally than the cruel dictatorship in North Korea," Trump said in his address.
Trump said the U.S. is "waging a campaign of maximum pressure" against North Korea.
The president added, "I will not repeat the mistakes of past administrations that got us into this dangerous position. We need only look at the depraved character of the North Korean regime to understand the nature of the nuclear threat it could pose to America and our allies."
Trump on Friday met with about half-dozen North Korean defectors in the Oval Office, including Ji Seong-ho, who was at the State of the Union and raised his crutches in triumph when Trump singled him out among attendees. Ji had used crutches to escape the reclusive country after a train ran over his limbs.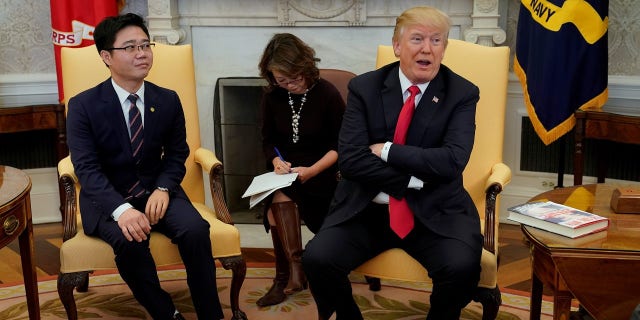 The president has expressed a willingness to deal with rising tensions with Pyongyang through diplomacy, but he has said the U.S. would use military force on North Korea if needed.
The Associated Press contributed to this report.