North Korea calls diplomat defector 'human scum'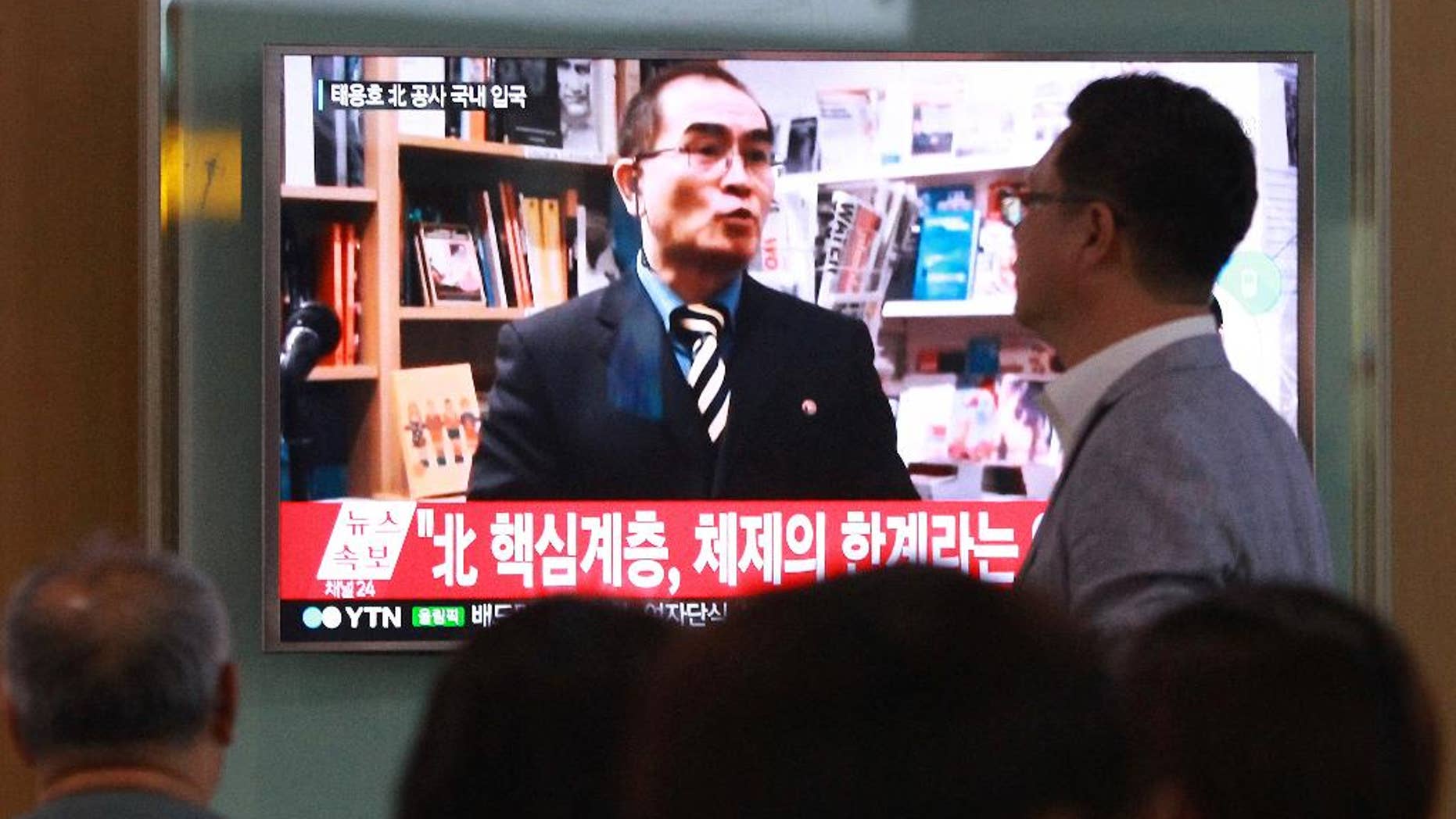 SEOUL, South Korea – North Korea says a senior North Korean diplomat who recently defected to South Korea is a criminal and "human scum," in its first official response to the defection.
Pyongyang's official Korean Central News Agency on Saturday also accused Seoul of using the defection of Thae Yong Ho, formerly a minister at the North Korean Embassy in London, for propaganda aimed at insulting the North Korean leadership.
In announcing the defection, Seoul's Unification Ministry said Wednesday that Thae was the second-highest North Korean official at the embassy and is the most senior North Korean diplomat ever to defect to South Korea. In 1997, the North Korean ambassador to Egypt fled but resettled in the United States.