Noriega asks forgiveness from Panamanians during jailhouse interview that breaks long silence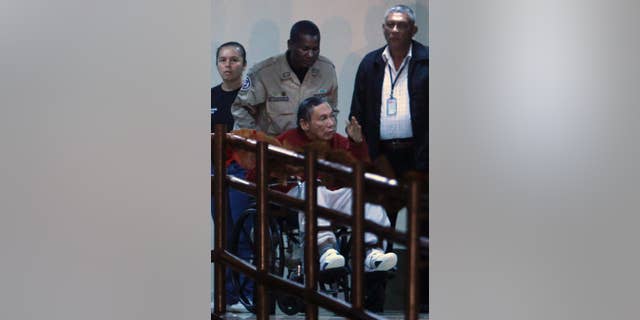 NEWYou can now listen to Fox News articles!
PANAMA CITY – Former Panamanian dictator Manuel Noriega has broken a long silence and is asking his compatriots to forgive actions by Panama's military during his regime that culminated in the 1989 U.S. invasion.
Speaking to local network Telemetro from prison Wednesday, Noriega says his apology comes after days of reflection with his family and religious mentors.
The onetime CIA informant hadn't spoken to a journalist since a 1996 interview with CNN's Larry King from a Miami federal prison, where he was sent for drug trafficking after being captured by U.S. troops.
After completing his sentence in the U.S., Noriega was extradited to France to serve additional time for money laundering. He returned to Panama in 2011 to complete a sentence for the murder of a prominent opponent during the military's 21-year rule.