Nigeria claims rescue of women, children held by Boko Haram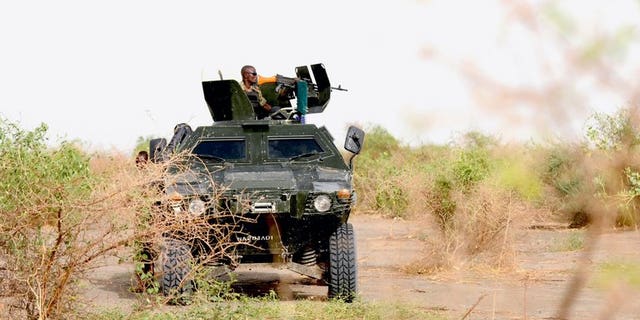 MAIDUGURI, Nigeria (AFP) – Nigeria's military on Sunday claimed the rescue of women and children hostages from a Boko Haram Islamist stronghold, saying troops killed several insurgents during recent gun battles in the area.
The Bulabulin Nganaram area of the northeastern city of Maiduguri, where the fighting occurred, is considered an enclave of the radical Islamist group.
The military battled Boko Haram fighters in the area from July 3 to July 8, killing "some terrorists", spokesman Lieutenant Colonel Sagir Musa said in a statement.
"Many abducted women, children and girls were rescued and handed over to their families," he added.
Boko Haram, which has said it is fighting to create an Islamic state in Nigeria's mainly Muslim north, has been accused of carrying out a series of abductions across the region.
The military also said it discovered a series of bunkers dug by the insurgents at the site.
A number of bodies were also found, Musa said.
The dead included people "killed by the terrorists" as well the bodies of presumed Boko Haram fighters which had been buried in the area, according to Musa.
He mentioned "mass graves" found amid the bunkers, but provided no figures or details.
Nigeria's military has repeatedly been accused of providing misinformation about the Boko Haram conflict, including with respect to casualties.
Boko Haram combatants are known to retrieve the bodies of members killed in clashes. The corpses allegedly found at the site may be those of Islamist fighters killed in previous battles and later buried by the group.
The security forces continue to enforce a mobile phone shut down in much of the northeast, including in Maiduguri.
The communication blackout was imposed in mid-May to block Boko Haram fighters from coordinating attacks amid an ongoing offensive aimed at crushing the insurgency.
With no mobile phone service, it has been difficult to verify or corroborate the military's accounts of any clashes.
The defence ministry spokesman was not available to comment on the nature of the discoveries at the Maiduguri site.
Nigeria has claimed huge successes against Boko Haram during the offensive, but insurgent attacks have persisted in some areas.
There have been three attacks targeting schools in recent weeks in three locations, leaving more than 50 people dead, most of whom were students.
The conflict is estimated to have cost 3,600 lives since 2009, including killings by the security services.