Nicaragua government says it will free all jailed protesters in bid for lifted sanctions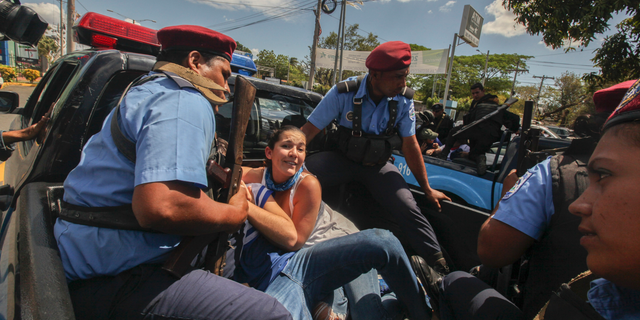 The Nicaraguan government has said it will release all political protesters arrested over the past year within the next 90 days, according to two independent officials who are monitoring talks aimed at resolving the country's political standoff.
Archbishop Waldemar Sommertag, the papal nuncio in Nicaragua, and Luis Rosadilla of the Organization of American States said the talks would resume Thursday after several days of tension.
The release of more than 700 protesters had been the main demand of the opposition Civic Alliance for continuing talks with the government. In return, the government is asking for the lifting of sanctions imposed against the left-wing Ortega administration.
The Civic Alliance has also demanded electoral reform establishing "early, free, fair, transparent and observed elections"; justice for victims; international guarantors to ensure compliance; and government action on 18 formal recommendations from the Inter-American Commission on Human Rights (IACHR).
U.N. RIGHTS CHIEF: U.S. SANCTIONS COULD DEEPEN VENEZUELA CRISIS
"The Alliance counts with the pressure of the citizenry for there to be a civic solution here, because citizens decided they want to be free of this dictatorial government through peaceful struggle," opposition lawyer Azahalea Solis told The Associated Press.
According to the IACHR, at least 325 people have died in protests demanding Ortega's exit from office or related violence since April 2018. Thousands more have been wounded, arrested or in exile.
Ortega officials have said the demonstrations were tantamount to "terrorism" and represented an attempted coup d'etat. The president has refused to step down and allow early elections.
CLICK HERE TO GET THE FOX NEWS APP
Protests against Oretga effectively have been banned since September of last year. The 73-year-old one-time Marxist guerilla was elected to a third consecutive term as president in November 2016 amid allegations his government ignored constitutionally mandated term limits and hamstrung the political opposition.
Nicaragua's next presidential election is not scheduled to take place until 2021.
The Associated Press contributed to this report.