New Yorkers return stolen church paintings to Bolivia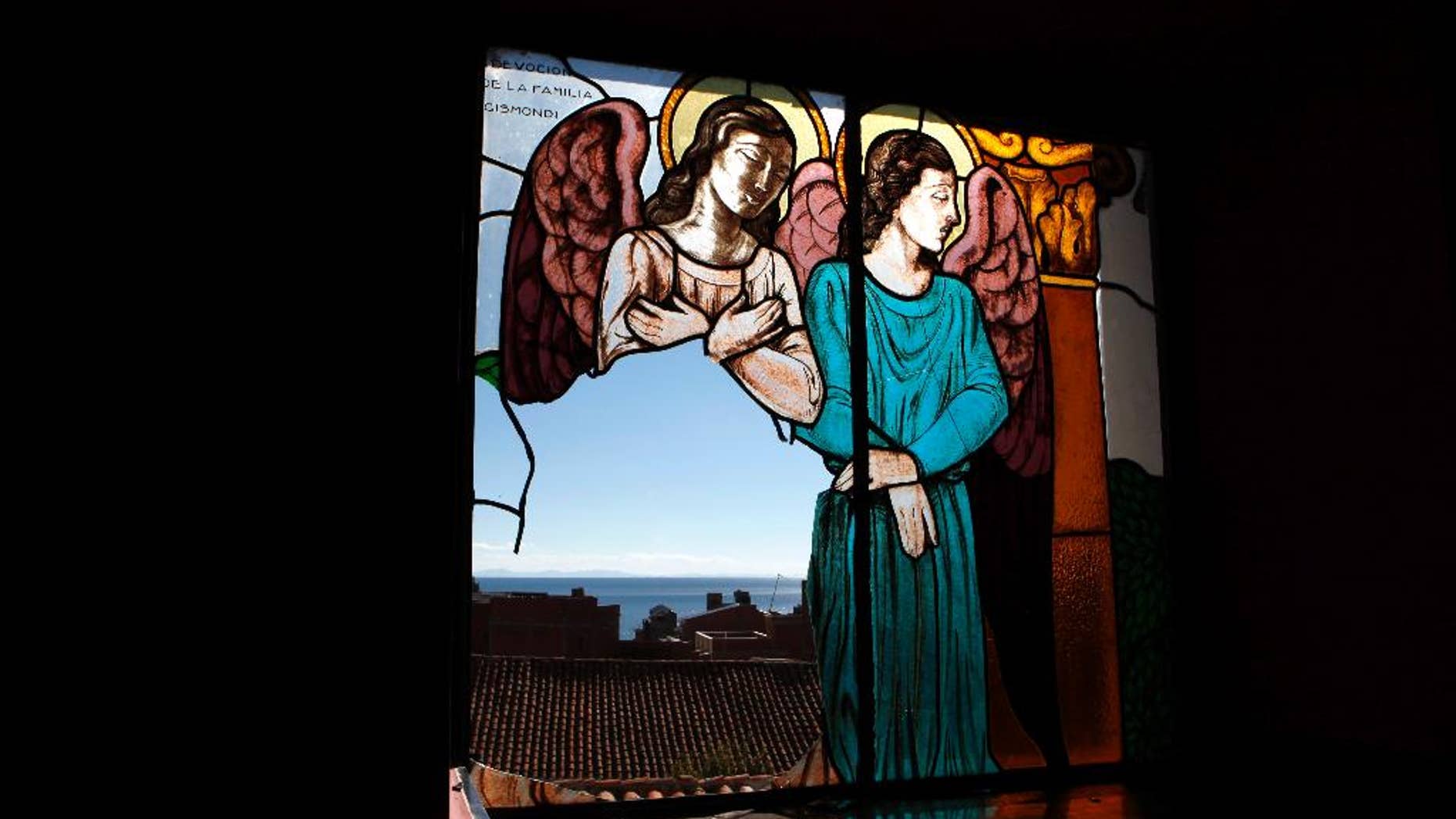 LA PAZ, Bolivia – The discovery that two paintings held by a New York couple had been stolen from a Bolivian church in 2002 has ignited a search for 10 other colonial-era paintings that were taken in the theft, one the largest such crimes in the country's history.
The two paintings, "Escape to Egypt" and "Virgin of Candelaria," were found in the collection of Richard and Roberta Huber, who contacted Bolivian officials after learning from a New York museum that the two large works had been reported stolen.
The paintings, each about 6 feet high and more than 300 years old, were among 12 ecclesiastical artworks stolen in June 2002 from the San Martin church in the southern city of Potosi. Wilma Blazz, a city prosecutor in Potosi, said Thursday authorities would reopen their search for the items and would seek help from Brazil.
The Hubers had purchased the paintings legally from an art gallery in Sao Paulo and restored them, Jessica Jordan, Bolivia's consul general in New York, told the Cadena A television station in La Paz. The couple has agreed to return them, she said.
The San Martin church was built in the mid-1600s by indigenous slaves in Potosi, which was a key center of silver mining about 250 miles south of La Paz, and became a museum for colonial-era art
"After the robbery (in 2002), we had to hang replicas on the walls," the Rev. Omar Barrenechea told The Associated Press.
Bolivian officials say more than 400 objects of art have been stolen from churches in recent years. They include paintings, decorative silverwork, polished gold and silver altar pieces and gem-encrusted jewelry.