New Regulations To Protect Farm Workers From Pesticides Proposed By EPA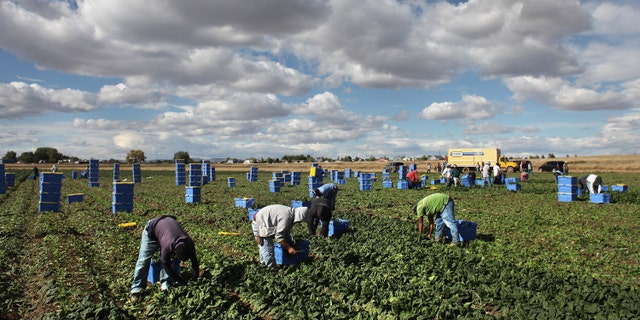 The United States Environmental Protection Agency has proposed changes aimed at protecting farm workers from the dangers of pesticides.
The changes, which will be subject to a three-month comment period from the public, call for stepping up the training of farm workers about the safe use of pesticides, including how to prevent and effectively treat pesticide exposure, as well as greater restrictions on entering pesticide-treated fields and making workers more aware of their rights under the law. Training would take place annually instead of every five years.
The EPA revisions also would require farm workers to be trained about how to minimize the health risks to family that might occur from chemicals brought home on clothing.
Other changes include whistle-blower protections as well as barring workers under 16 from handling all pesticides, with an exemption for family farms. The U.S. has roughly 2 million agricultural workers, most of them foreign-born, who toil in more than 600,000 businesses, including farms, forests, nurseries and greenhouses.
"Today marks an important milestone for the farm workers who plant, tend, and harvest the food that we put on our tables each day," said Gina McCarthy, EPA Administrator. "EPA's revised Worker Protection Standard will afford farm workers similar health protections to those already enjoyed by workers in other jobs. Protecting our nation's farm workers from pesticide exposure is at the core of EPA's work to ensure environmental justice."
The changes mark the first updates of the Worker Protection Standard – the regulation that focuses on reducing the risk of pesticide poisoning among farm workers – in 20 years.
Follow us on twitter.com/foxnewslatino
Like us at facebook.com/foxnewslatino