New Greek Coalition Wins Confidence Vote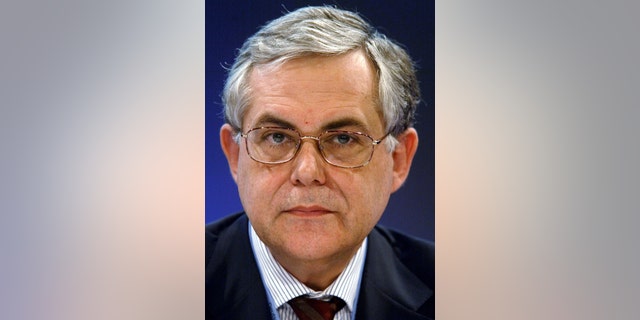 ATHENS, Greece -- Greece's new coalition government won a confidence vote in parliament with a large majority Wednesday, backing a pledge by Prime Minister Lucas Papademos to speed up long-term reforms and secure a massive new bailout deal involving banks and rescue creditors.
In the country's 300-member parliament, 255 voted in favor of the new government formed last week by the majority Socialists, rival conservatives and a small right-wing nationalist party. Only 38 voted against, while the remaining seven were absent.
Papademos' government, which is temporary and is only expected to be in power for a few months, is tasked with pushing through the new debt deal agreed on last month and securing a vital installment of Greece's initial bailout loan.
He must also oversee the implementation of a raft of austerity measures already passed, including increased taxes and the suspension of about 30,000 civil servants on partial pay.
Papademos' coalition won support from the vast majority of deputies in both main parties and the right-wing party, as well as from a number of independents. All left-wing and communist party deputies voted against.
Greece is at the heart of a vicious debt crisis that has brought it to the brink of bankruptcy. In return for bailout loans, the previous Greek government had to force through a deeply resented austerity program, which has seen repeated tax hikes, and cuts in pensions and civil service salaries.
Speaking just before the vote, Papademos called for unity in order to ensure Greece remains within the eurozone, and stressed that his brief government's task is "disproportionally large" compared to the time it would be in power. Elections have been tentatively set for Feb. 19.
"There are no magic solutions," he said.
"I thank all of those deputies who supported the government and gave it a vote of confidence. I believe each of those votes represents a responsible decision to avoid placing our country's membership of the eurozone in danger," the prime minister said.
After the vote, Papademos, a former vice president of the European Central Bank, is to meet with Charles Dallara of the International Institute of Finance, a global bank lobbying group that is negotiating Greece's voluntary debt reduction.
During a visit to Athens, Dallara also is to hold talks with Finance Minister Evangelos Venizelos, and Greek officials will negotiate over the phone with bankers in Paris and Frankfurt on the debt relief deal struck last month in Brussels.
"I come in a hopeful frame of mind, hoping we can move to implement the decisions taken in Brussels," Dallara told The Associated Press earlier in the day. "I think we can all be hopeful with the new government in Athens."