New Coalition Targets Carlos Slim at George Washington University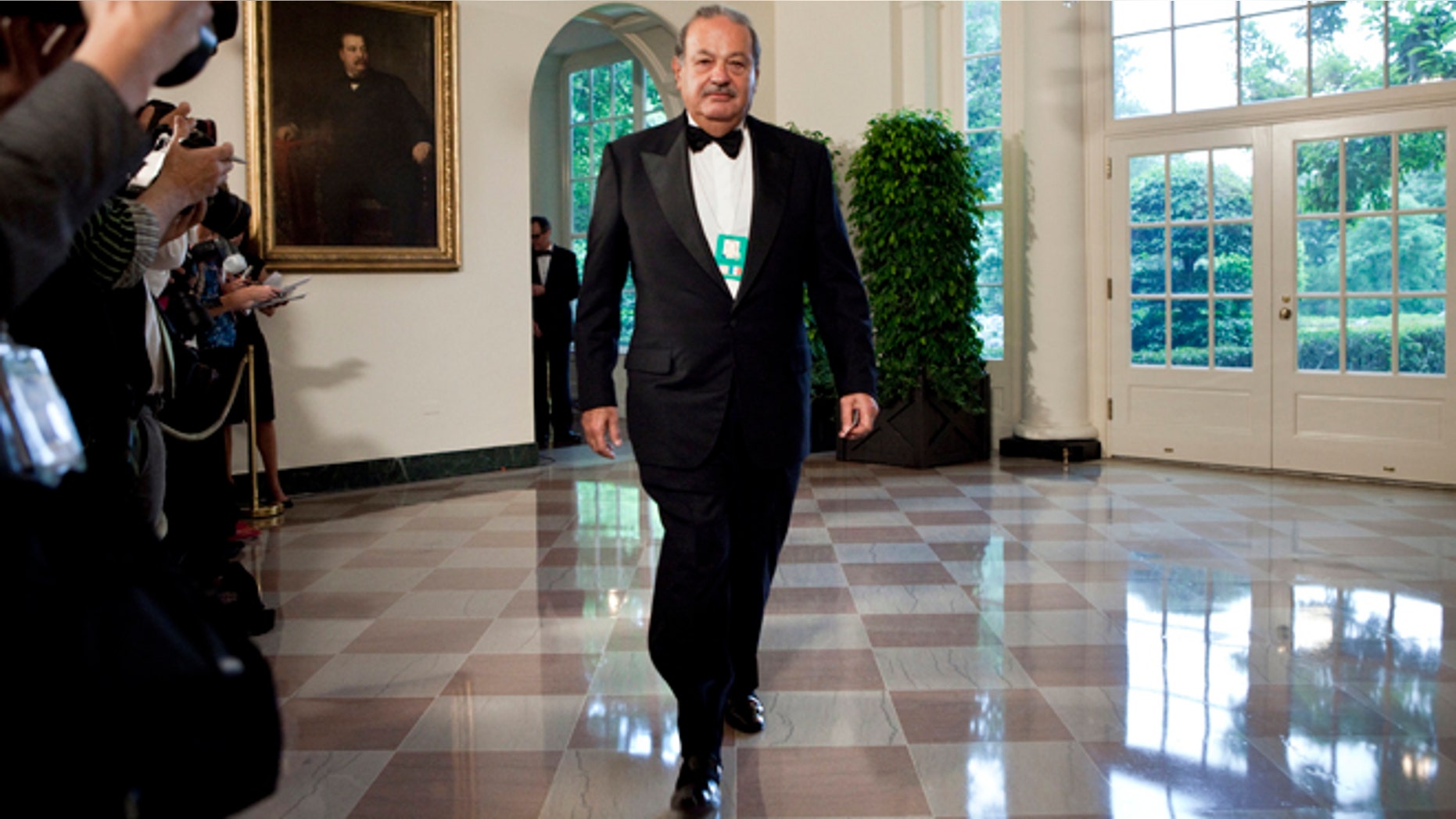 A new American coalition made up primarily of grassroots Latino advocacy groups is demanding that George Washington University withdraw their commencement invitation to Carlos Slim Helú- the richest person in the world – because of  what they describe as his "corrupt and monopolistic" business practices that help to keep millions of Mexicans in poverty.
Slim, Mexico's controversial telecommunications tycoon billionaire, is scheduled to receive an honorary degree from GWU on May 20.
Slim – whose family fortune of about $74 billion puts him well ahead of Bill Gates and Warren Buffett on the Forbes List of billionaires – vehemently denies all allegations. He owns the dominant telephone landline company in Mexico --Telmex-- which controls about 80 percent of the market. In addition, his America Móvil owns upwards of 70 percent of Mexico's mobile telephone market.
As recently as September of 2011, Slim told the Daily Beast that high quality of service and savvy marketing is what has given him 70 percent of the market, rather than preferential treatment from Mexican politicians he takes very good care of financially.
It would be a mistake for such a prestigious University of George Washington recognize a modern thief.
The coalition, "Dos Paises – Una Voz" or "Two Countries – One Voice," which was launched just three months ago by the Ramirez Group, Vamos Unidos USA, Presente.org, and Mexicanos sin Fronteras, are calling on the George Washington University to rescind his Honorary Degree and cancel its invitation to the multi-billionaire.
"His empire has kept millions in poverty while he is obscenely rich, "stated Andres Ramírez, President of the Ramírez Group, based in Nevada, one of the leaders of the coalition. "We cannot ignore how Slim has made his billions, and that is why our first action is to ask George Washington University to break their ties with him immediately."
The coalition accuses Slim, who owns Mexico's largest land line and wireless phone companies, of  monopolizing telephone service in Mexico, overcharging customers billions of dollars, offering bad service and little job growth.
GWU, however, energetically rejected the idea.
"Carlos Slim has been invited to receive an honorary degree as part of the George Washington University's commencement in recognition of his contributions to business and community development in Mexico and Latin America, and his extensive philanthropic work, which has led to improvements and investments in education, health care, employment and the fine arts, among others," Candace Smith, a spokesperson for the University, told Fox News Latino.
But Juan José Gutiérrez, President of Vamos Unidos and co-leader of Two Countries – One Voice" with Ramírez, said on Tuesday that they have the backing of a number of university students and plan on taking action against organizations and companies that support Slim in the future.
"This isn't a minor grievance, this is a man whose become the wealthiest man in the world at the expense of some of the poorest people in the hemisphere," Ramírez said.
According to report by the OECD, Organization for Economic Cooperation and Development, Mexican customers of Slim's companies were overcharged for telephone and Internet services to the tune of $13.4 billion a year from 2005 to 2009, according to the OECD and paid the highest prices for high-speed Internet among the 34 nations in the OECD.
While, the coalition vows to continue its efforts against Slim, some experts believe the real issue is with the Mexican government.
Gustavo Flores Macias, a professor at Cornell University for Latin American and Political Economy, believes the Mexican government should take more responsibility for any unfair business practices by making Cofetel, the Mexican regulatory authority, "more powerful and independent."

"One could argue he's doing what he's been allowed to do, and if you're not upholding the rule of law you're able to get away with these things," Flores Macias, said. "It takes two to tango."
Follow us on twitter.com/foxnewslatino
Like us at facebook.com/foxnewslatino