NerdWallet: Medical Bankruptcy Is On The Rise, One In Four Latinos Struggle To Pay Bills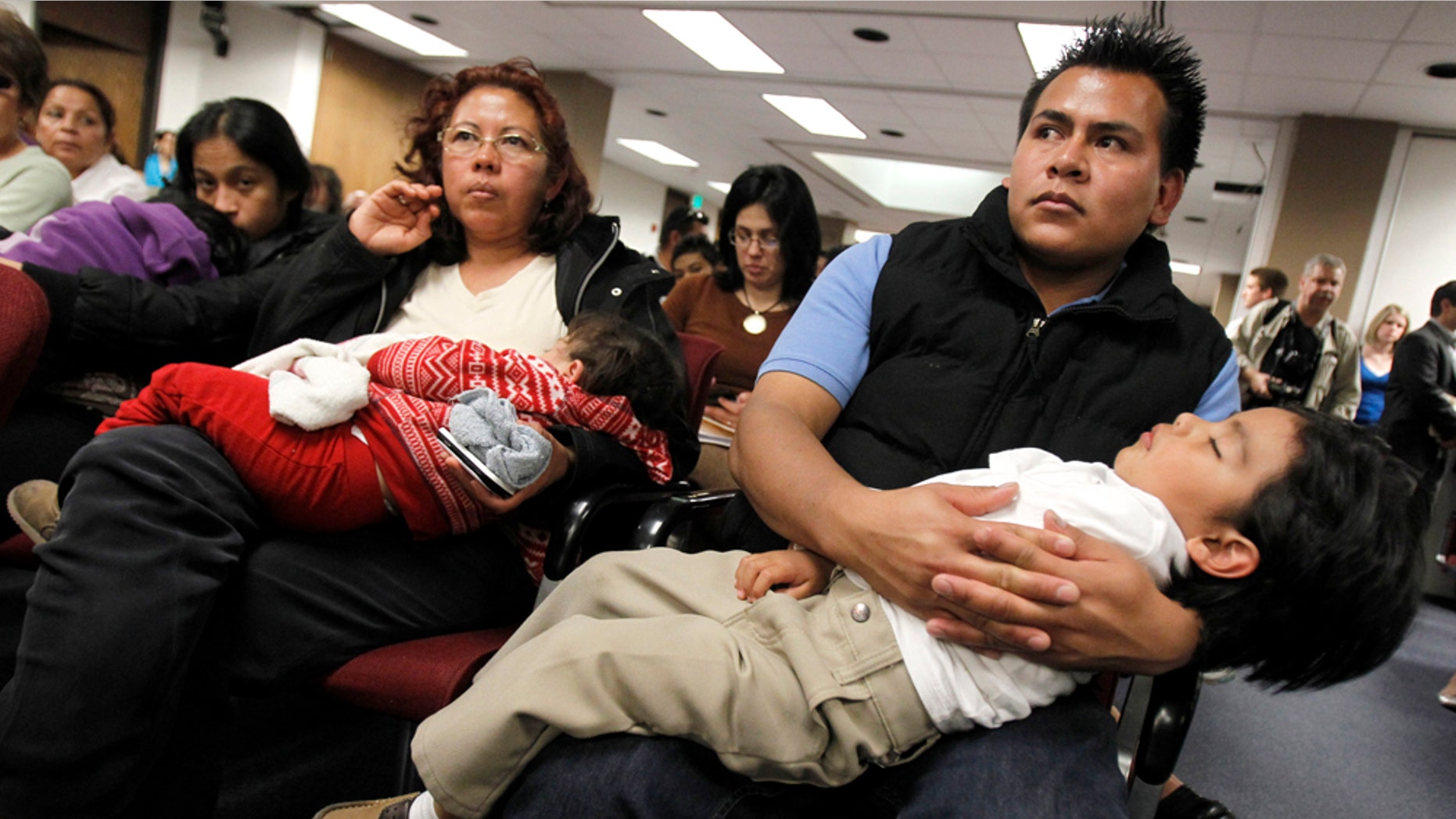 Latinos living in the U.S. are more likely to lack health insurance than any other racial group. According to a recent report by The Commonwealth Fund, less than half of Latinos were fully insured in 2012.
Uninsured individuals run a higher risk of accruing debt due to a hospitalization or major medical procedure.
As a result, many families are threatened with debt and even medical bankruptcy. When money is tight, the cost of a potentially life-saving preventative medical screen may seem out of reach.
Latinos More Likely To Struggle With Medical Bills
NerdWallet Health estimates that close to one in four Latinos under age 65 will struggle to pay their medical bills in 2013. Latinos are 14 percent more likely than the average American and 24 percent more likely than Caucasian Americans to struggle to pay their medical bills.
About 51 percent of Latinos will find themselves uninsured at some point during the year. This makes Latinos the largest group of uninsured Americans and the least likely to be fully insured among all major ethnic groups.
"For 28 million permanently or temporarily uninsured Latinos, every visit to the doctor or hospital can be a very expensive and anxiety-inducing proposition," says Christina LaMontagne, Vice President of Health at NerdWallet.
Medical Bankruptcy Will Affect About 190,000 Latinos In 2013
The long-term effects of ill health can lead to massive bills and medical bankruptcy.  Latinos file personal bankruptcy at a rate lower than other racial groups. According to 2010 Census data, Latinos represent 16.3 percent of the U.S. population, but the Center for Consumer Financial Research reports that Latinos accounted for only 8.68 percent of American personal bankruptcies in the same year.
Still, the total number of Latino personal bankruptcies increased by roughly 50 percent between 2006 and 2010, suggesting Latino families were particularly hard hit by the economic crisis. About 330,370 people live in Latino households that will declare bankruptcy in 2013, and they risk harm to their credit and depletion of savings.
Of these, NerdWallet estimates that 188,641 people live in households for whom the primary cause of bankruptcy is unpaid medical bills.
Large Numbers Of Uninsured Latinos Will Jeopardize Health
To save money, 4 million Latino adults this year ages 18-64 will not take medicine as prescribed, and instead will use cost-savings strategies like skipping doses, taking less medicine, or delaying filling a prescription.
"Unfortunately, this is a vicious cycle where skipping preventative medical appointments and prescription treatments can lead to higher costs down the road. Catching a disease early and maintaining treatment regimes not only keeps a patient healthy but can also avoid significant costs for advanced care," LaMontagne said.
Napala Pratini writes for Nerdwallet Health, a personal finance website dedicated to helping consumers save money, plan for the high costs of hospital care, and avoid medical bankruptcy.