Nationalist Russian Night Wolves bikers mark 70th anniversary of Nazi surrender in Berlin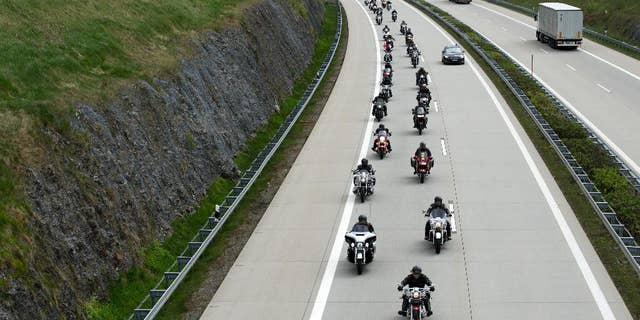 BERLIN – A group of Russian nationalist bikers known as the Night Wolves and their supporters have taken part in ceremony in Berlin marking the Allied victory over the Nazis in World War II.
The dpa news agency reported Friday that more than 30 of the bikers placed red carnations at the site where Nazi German leaders signed the unconditional surrender on May 8, 1945.
The pro-Kremlin group's plans to ride from Moscow to Berlin to commemorate the 70th anniversary of the end of the war in Europe prompted controversy, particularly in Poland where officials denied them entry. German courts, however, ruled there was no legal reason to keep them away.
The bikers plan on participating in other commemorations in Berlin as well.
_____
Online: http://www.museum-karlshorst.de/