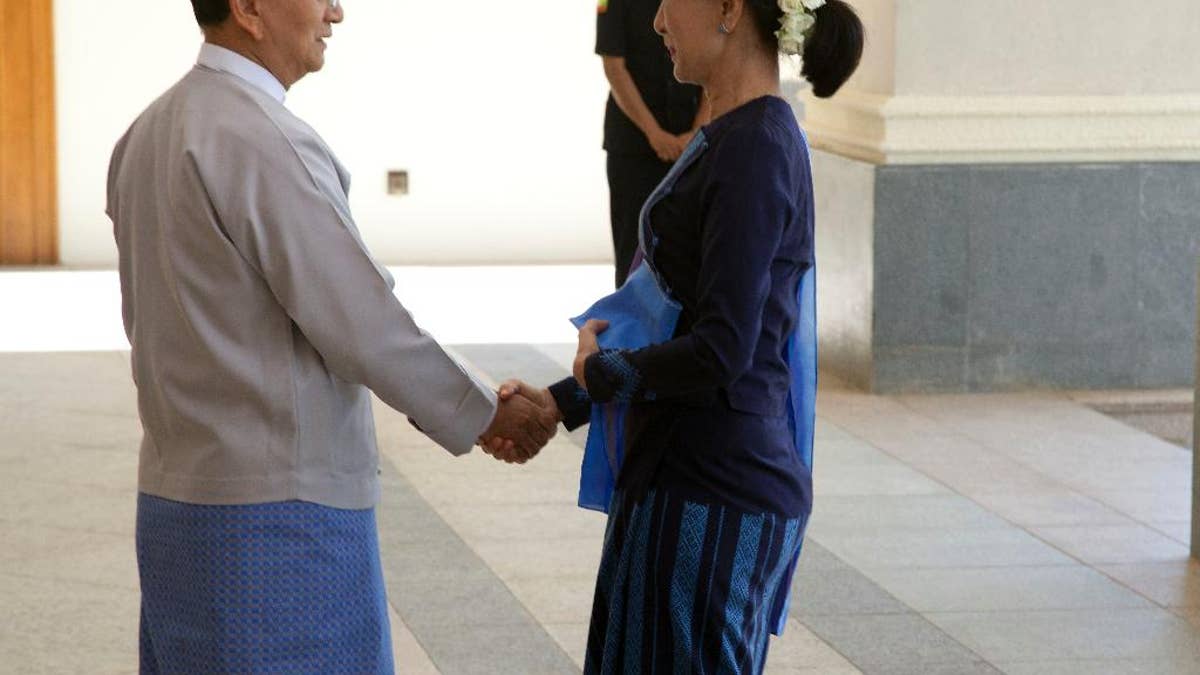 NAYPYITAW, Myanmar – Myanmar's president is holding a rare meeting with opposition leader Aung San Suu Kyi that also includes the country's political and military heavyweights.
Suu Kyi, who is constitutionally barred from running for president in next year's election, has been calling for a meeting with the president, commander-in-chief and parliament speaker for nearly a year to discuss the nation's political reform process.
Until now, the Nobel Peace Prize laureate has been repeatedly rebuffed.
Talks began in the capital Naypyitaw on Friday and a news conference is expected to follow.
After winning international praise for helping steer the country from dictatorship to democracy, President Thein Sein's nominally civilian government is facing mounting criticism that early political reforms and peace talks with ethnic rebels have stalled.