Muslim rebel attack shuts down Philippine city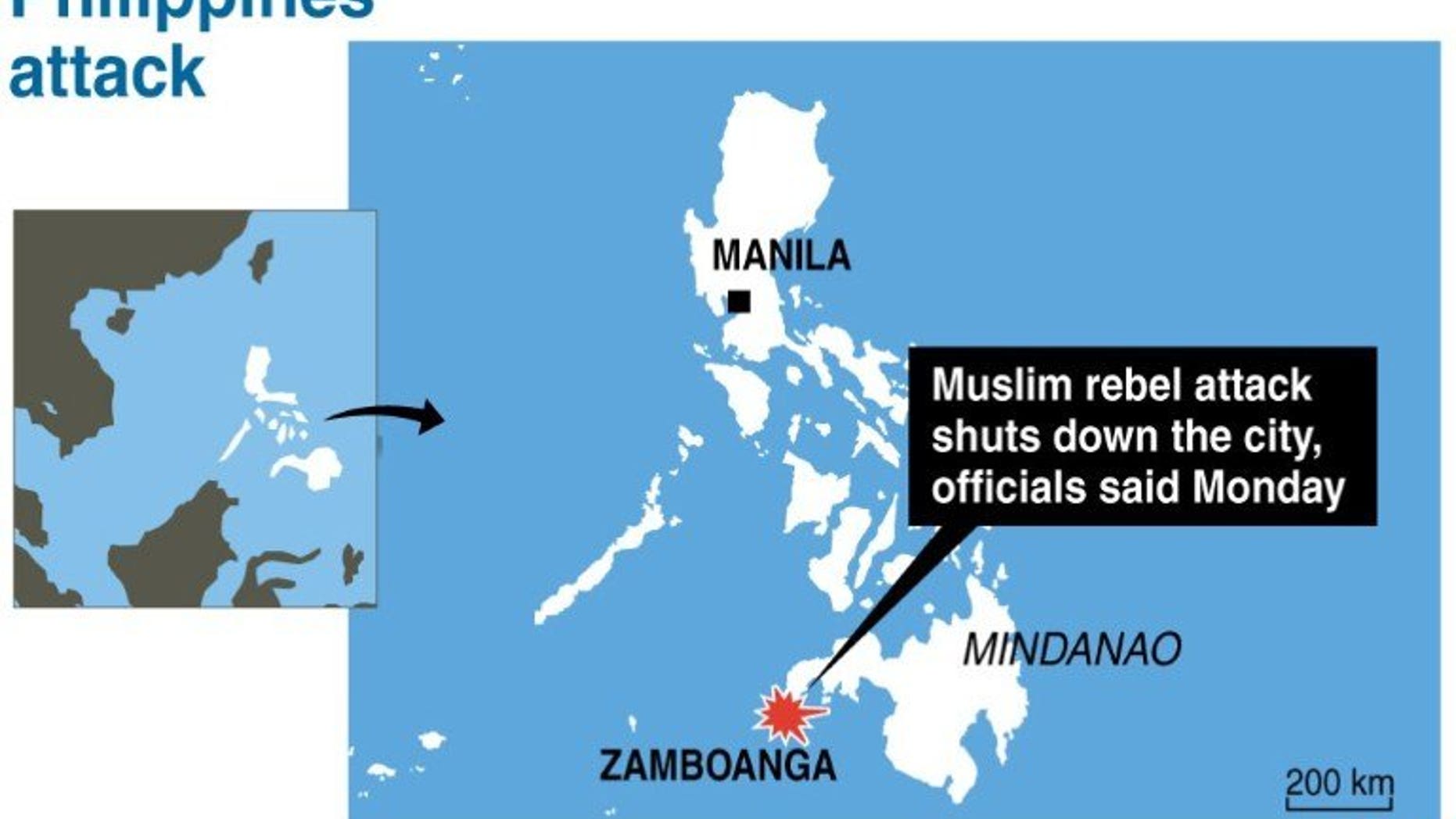 ZAMBOANGA, Philippines (AFP) – An attack by dozens of Muslim rebels shut down the major southern Philippine port city of Zamboanga on Monday, the mayor and military officials said.
Followers of separatist leader Nur Misuari clashed with soldiers as Mayor Isabelle Climaco-Salazar ordered all schools and offices to remain closed.
"Their target is the City Hall. They want to raise their flag of independence at city hall," she told radio station DZBB.
She said a district official had told her members of Misuari's Moro National Liberation Front were holding 20 civilians hostage.
She said a negotiator had been sent to the area to try to free them.
At least one soldier had been killed in the fighting so far, military spokesman Lieutenant Colonel Ramon Zagala said.
"About 100 MNLF fighters were intercepted by troops on the coast of Zamboanga before dawn," triggering the fighting, he said.
The city remained largely deserted as people stayed home while gunshots rang out in different areas.
A decades-old insurgency by Muslim rebels in the south of the mainly Catholic country has claimed 150,000 lives.