Murdered Texas District Attorney's Post Filled By Latina Known For Toughness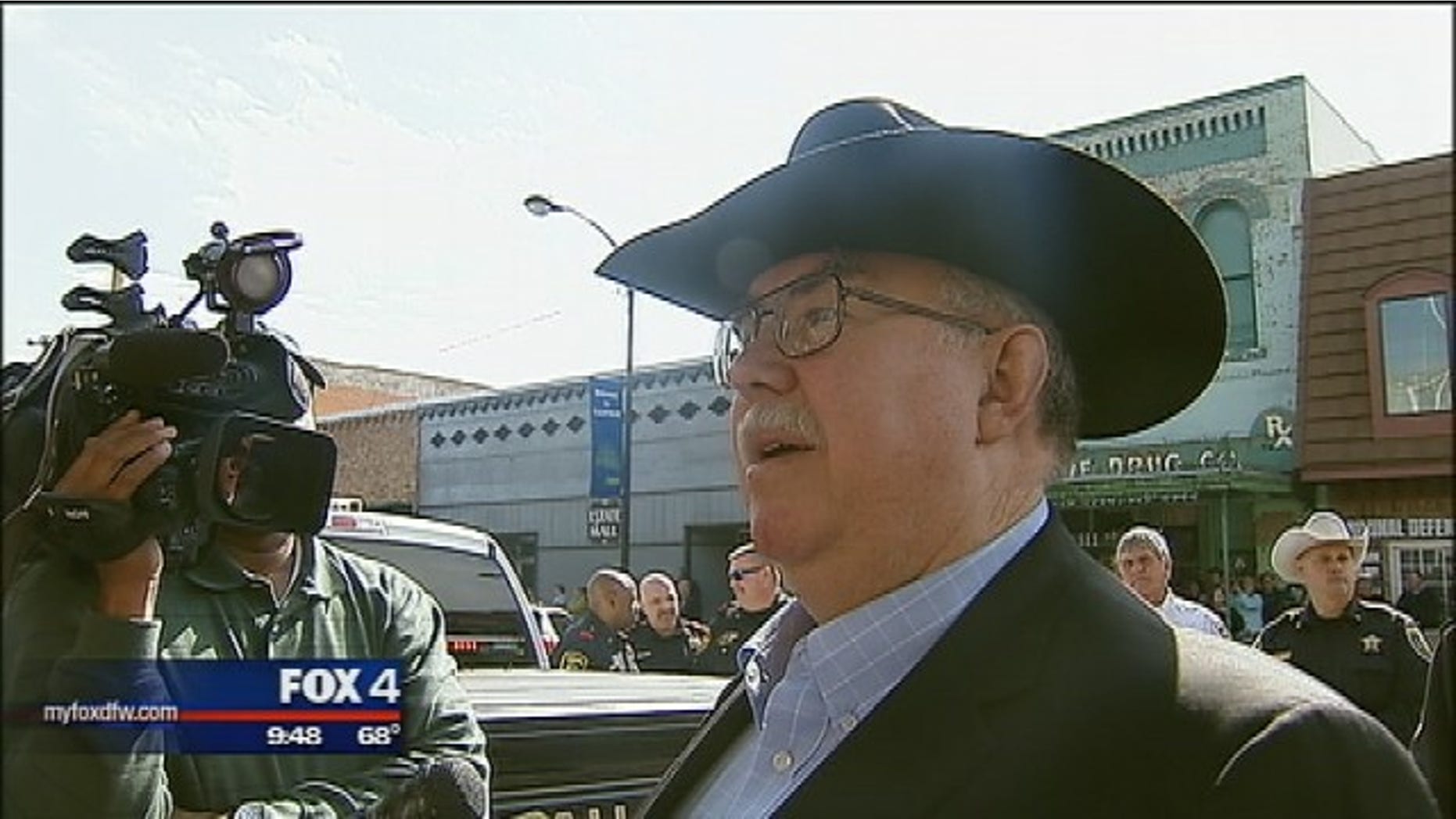 It is perhaps the most dangerous job in Texas right now, and Brandi Fernandez has got it.
Fernandez, 42, has taken over as interim district attorney of Kaufman County – a job that got her predecessor killed on Saturday. A police cruiser is stationed outside her single-family home, and she does not move in public without armed guards.
The prosecutor Fernandez is replacing the late district attorney, Mike McLelland, who along with his wife, Cynthia, was shot to death in his home. McLelland's death is believed to be tied to his very public vow to nail the killer or killers of assistant prosecutor Mark Hasse, who was gunned down two months ago outside the county courthouse.
No arrests have been made in the deaths, but on Wednesday, some media outlets reported that Texas authorities have a "person of interest," apparently a fired Kaufman County official who was convicted two years ago of stealing public property.
The official reportedly threatened to retaliate against authorities who had taken action against him.
Authorities also have mentioned a possible link between the murders and the Aryan Brotherhood of Texas, a white supremacist prison gang described as one of the most violent in the jail system.
Authorities have told reporters that they believe the gang is bent on sending a message to law enforcement officials.
And that would be yet another reason that Fernandez, who has gone after the gang herself in the past, is now seen as a target.
Last year, she was the main prosecutor in the case of James "Wreck" Crawford, a top so-called "enforcer" of the Aryan Brotherhood of Texas, and managed to get him sentenced to two life terms.
McLelland was said to have boasted at the time that Fernandez's pursuit of the Aryan leader was proof that the gang "can't come down here and run roughshod over folks in Kaufman county."
Crawford was the first member of the gang to be convicted under a 2009 Texas Penal Code provision.
In pushing for a tough sentence last year, Fernandez brought up Crawford's dangerous past, and membership in the Aryan Brotherhood, according to the Kaufman Herald.
Fernandez will serve as interim district attorney until Gov. Rick Perry names a successor.
Fernandez, who is a registered Republican, is one of several candidates up for the permanent post of Kaufman County District Attorney, according to published reports. She got her law degree at Texas Tech University in 1996 and is known as a tough prosecutor who remains calm under pressure and in the face of danger.
The killings, and a warning last December by the Aryan Brotherhood that it would inflict "mass casualties or death" on those who go after the group, prompted a federal prosecutor, Jay Hileman, assigned to the case to resign, citing concerns about his personal safety.
The Brotherhood has been accused of racketeering, including ordering or committing hits that ended in murder, kidnappings and involvement in distributing methamphetamine, among other drugs.
The Associated Press contributed to this report.