Murder probe into British businessman's death backed, then blocked, by China's fallen Bo Xilai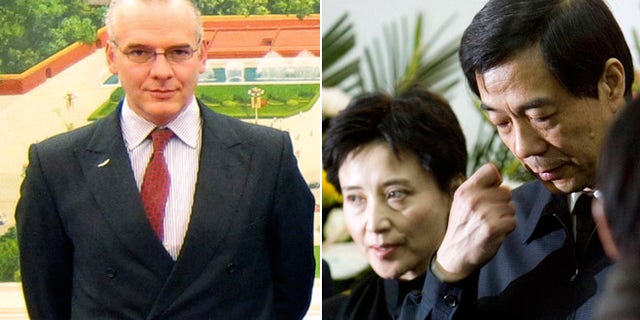 A high-ranking Chinese politician pulled his approval of a murder investigation that involves his wife, just days after giving the probe the go-ahead, Reuters reports.
Bo Xilai initially agreed to the investigation into the death of Neil Heywood, 41, a British businessman who was apparently poisoned after threatening to expose a large money transfer by Bo's wife, Gu Kailai, according to Reuters.
Two sources with knowledge of police and government information on the case told Reuters that when Chinese Police Chief Wang Lijun came into Bo's office on or around January 18, 2012, two months after the murder, to present the evidence against Gu, Bo was angry but agreed to a probe into the accusations.
A few days later, however, he reportedly took back his approval and turned against Wang, in a move to allegedly protect his wife and job.
[pullquote]
"Bo Xilai was shocked and outraged, and then later saw what a threat the case was," a source with direct ties to senior officials and police in Chongqing told Reuters, speaking on condition of anonymity due to sensitivity.
Bo demoted Wang to the much less powerful role of vice mayor for education, culture and science.
Wang fled to the U.S. Consulate in an apparent attempt at asylum, exposing the disagreement between him and Bo, Reuters reports. He spent 24 hours there before leaving in custody of the Chinese central government, where he may face charges of treason.
Chongqing officials initially told British diplomats that Heywood's death was natural, Reuters said, but police believe that he was poisoned with a drink at Chongqing's Nanshan Lijing Holiday Hotel.
Bo and his police chief had grown close during a joint campaign to clean up organized crime in Chongqing, a source close to the case told Reuters.
Sources said that Wang took on the case even after a connection to Gu was established.
Gu is currently being held on suspicion of committing or initiating Heywood's murder. Wang is also in custody and Bo has not been seen since March, Reuters reported.
Bo was considered a leading candidate for the party's all-powerful Politburo Standing Committee, which is expected to name seven new members at a party congress in the fall, in the first step in a generational handover of power to younger leaders.
However, his removal as Chongqing's Party Secretary on March 15 has minimized his political prospects.
British Prime Minister David Cameron is expected to address the murder when he meets with senior Chinese Communist Party official and Politburo member Li Changchun, Tuesday, BBC reports.
Reuters and the Associated Press contributed to this report.
Click here to read more on this story from Reuters