Mufasa the white lion's legal battle heats up as sanctuary fears rare animal will be auctioned off to hunters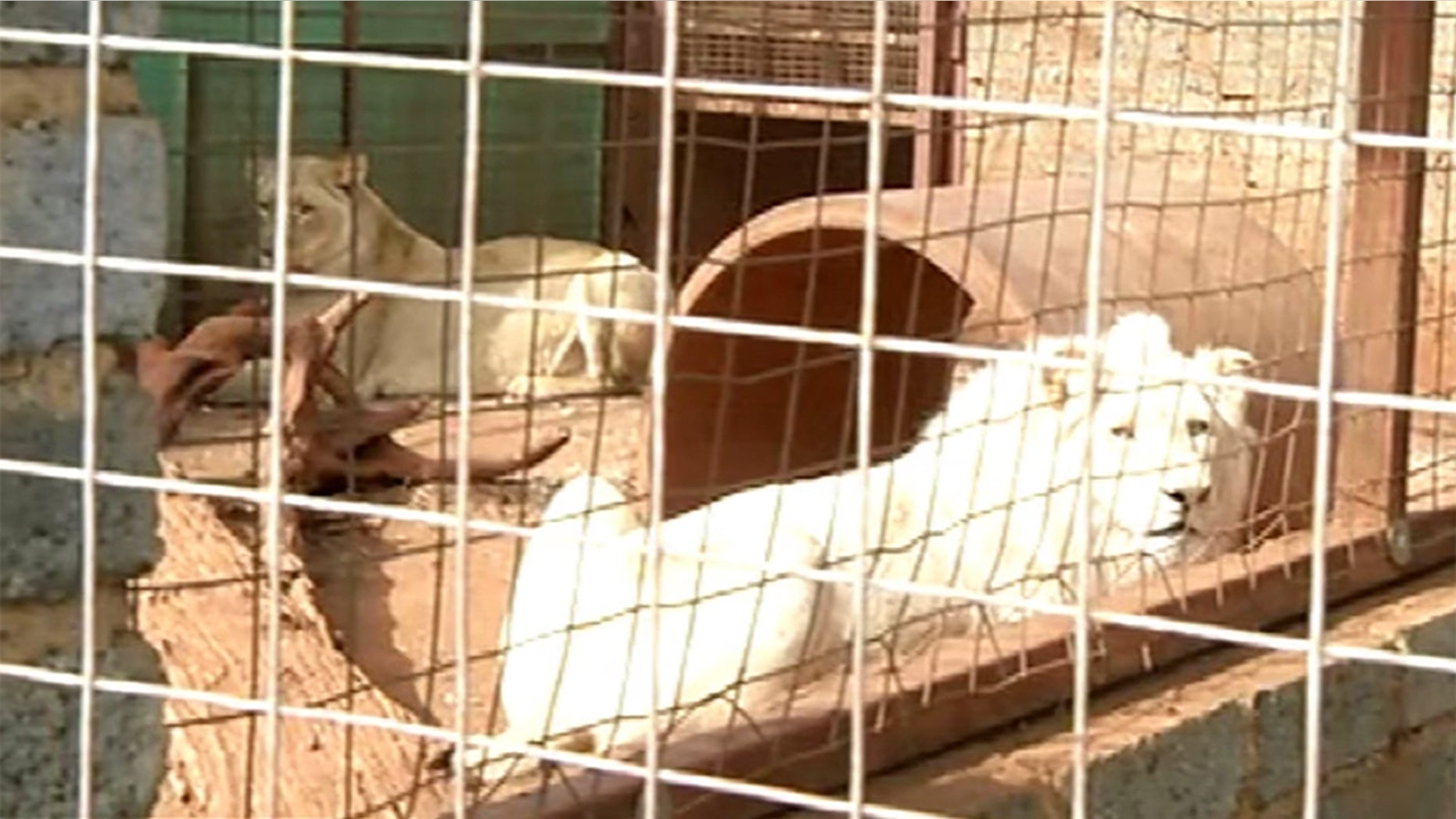 A South African wildlife sanctuary is gearing up for an extended legal battle against the country's government over custody of a rare white lion it fears will be auctioned off and killed amid a growing international outcry.
Mufasa, the three-year-old white lion, is currently in custody of the Rustenburg Wildlife Rehabilitation Centre. Its lawyer, in an online petition that has garnered more than 200,000 signatures, wrote that only 300 of his kind are left in the world, 13 of which exist in the wild.
South African police reportedly gave the lion to the sanctuary in late 2015 after confiscating it from the person who owned him as a pet, because the owner failed to have the proper permits.
South Africa's North West Department of Rural, Environmental and Agricultural Development is now trying to get back custody of Mufasa, according to the Sunday Times. The newspaper says the criminal case involving its owner has been resolved, and the department had originally planned to move the lion to another, larger sanctuary at that point.
However, the leader of the Rustenburg Wildlife Rehabilitation Centre claims she has been told by three officials that Mufasa is going to be auctioned off to "recover legal costs."
BIG-GAME HUNTERS DEFEND KILLS, SAY THEY WON'T BACK DOWN AFTER RECEIVING BACKLASH FOR POSTING PHOTOS
"In the last few weeks we have seen and read extensively about what happens to lions in the industry," the sanctuary wrote on a fundraising page. "This means there is only one of two options left.
"Please help us prevent the atrocity of having this beautiful lion condemned to a trophy or a bag of bones," it added.
The Sunday Times reported that the department, in a court filing, has denied that Mufasa will be auctioned. South African officials did not respond to requests for comment from Fox News.
The sanctuary now says the case over Mufasa's custody rights is headed to a higher court and it has raised more than $7,000 in legal fees to aid in that area.
"We tried to stay in regional court to prevent the escalation, but the department has now forced our hand, hence the increase in fundraising effort," it wrote.
The tug-of-war over the lion also has attracted outrage from celebrities, including 'Gladiator' actor Russell Crowe and comedian Ricky Gervais.
"We are given dominion over animals because of our intelligence (questionable), to me, that dominion has an implicit duty of care," Crowe tweeted in October. "A person who derives pleasure from killing animals is as sick as any murderer #stoptrophyhunting"