Mount Everest climber found hiding in cave to avoid fee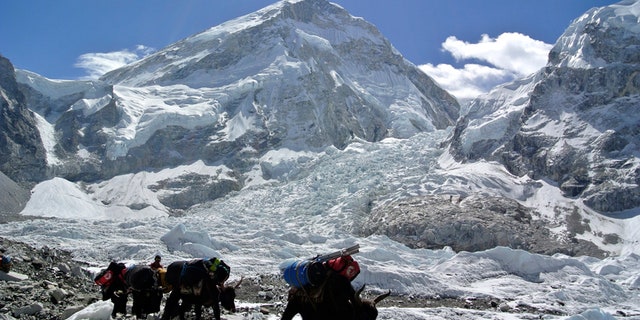 A South African attempting to climb Mount Everest has been marched off the mountain and faces a $22,000 fine after hiding in a cave to avoid paying the fee to scale the world's highest peak.
Ryan Sean Davy, 43, told officials at base camp that he had climbed alone as far as camp two – 21,000 ft. – to acclimatise ahead of a summit push before he was caught.
Foreigners have to pay Nepal's government $11,000 for permission to climb the dangerous 29,030 ft. peak – a major earner for the impoverished country.
"I saw him alone near base camp so I approached him and he ran away," said Gyanendra Shresth, the government liason officer at base camp.
"I followed him with my friend and found him hiding in a cave nearby," he told AFP.
"He had set up camp in an isolated place to avoid government officials."
It is highly unusual for a foreign climber to attempt to scale the world's tallest mountain alone – most do so with the help of at least one Sherpa guide and a large support team at base camp.
Davy could be banned from Nepal for five years or face a 10-year ban on climbing in the country.