Mother of boy put on wrong JetBlue flight says airline offered her $10K 'gift'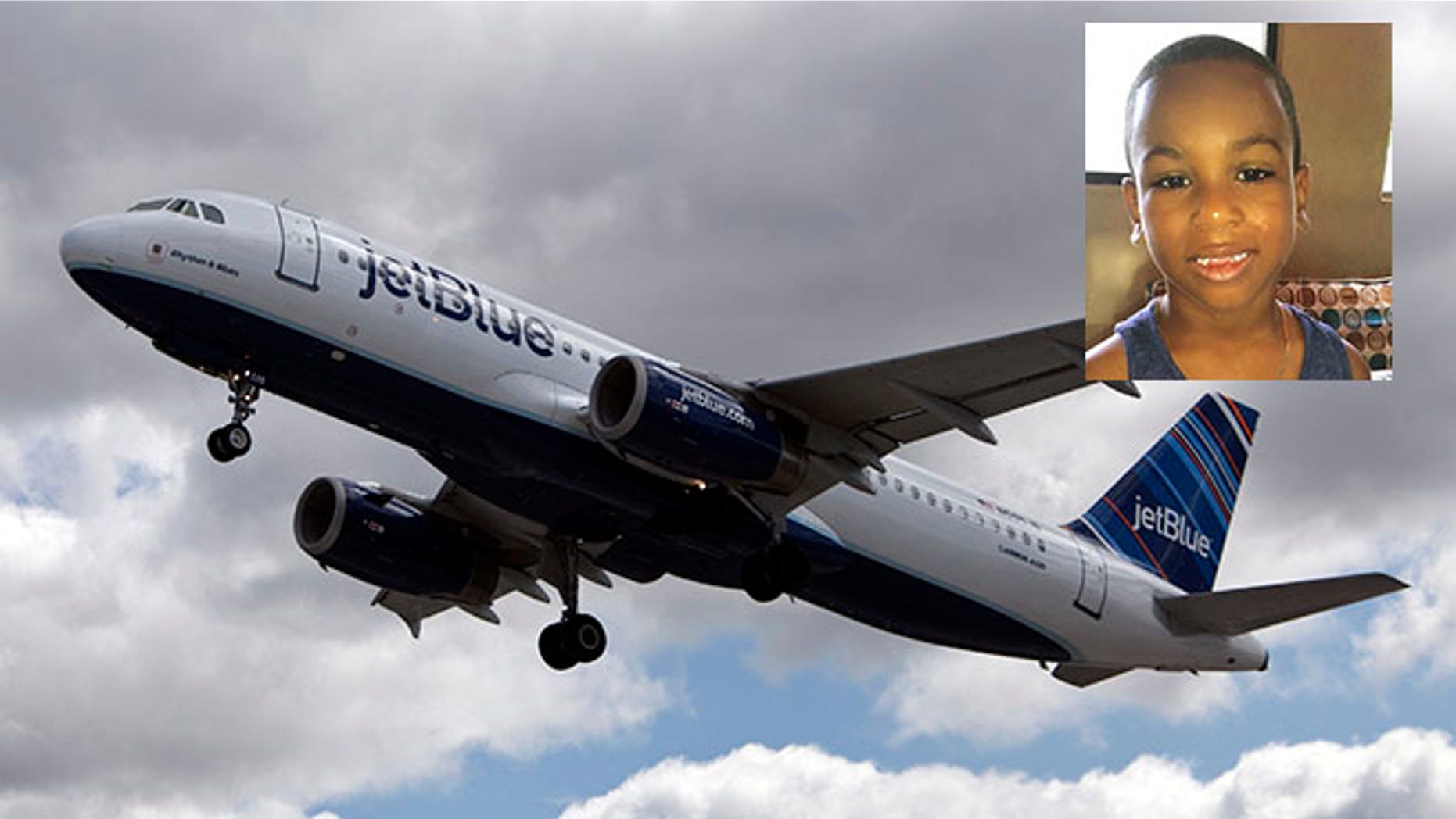 New York – The mother of a 5-year-old boy who was placed on the wrong JetBlue flight from the Dominican Republic to the U.S. says that the airline offered her a $10,000 "gift" after the news went public.
Sanford Rubenstein, a New York-based lawyer representing Maribel Martinez, told Fox News Latino on Monday that his client received a phone call from a number at the JetBlue corporate headquarters in Queens, N.Y., soon after last month's incident became known on Sept. 1.
He said the caller spoke through a translator and identified herself only as "Joanne," saying she was representing the airline.
"It was a cold call from JetBlue and they offered her a gift of $10,000,"said Rubenstein, adding that she quickly told them to contact her legal representation.
Rubenstein said he tried to reach a JetBlue representative calling to that same number but was unsuccessful.
He said the airline has had no communication with him yet.
"I don't understand how, after the news said that I was representing her, they didn't reach out to me," he added.
Martinez is accusing the airline of placing her son Andy, 5, on the wrong flight from the Dominican Republic to New York's John F. Kennedy Airport, forcing her to wait for several hours until they learned of his whereabouts.
Martinez had flown to Santiago, D.R., with her son on July 28. She returned to New York a week later, leaving Andy with relatives. The boy was flying back on Aug. 17, and the airline even required Martinez to pay an extra $100 for a JetBlue representative to chaperone him onto the plane.
On the JetBlue website it states that "photo identification is required for both parties who will be dropping off and picking up the child" and that the child will not be accepted or released without the guardian's photo ID.
Martinez said her son was wearing a wristband with his name on it, and his family in the Dominican Republic waited patiently at the airport for his plane to take off.
Even so, he wound up on the wrong flight, one headed for Boston.
"I was desperate, I was going crazy," Martinez said at a press conference on Sept. 1.
Rubenstein said he has sent a letter to the airline's general counsel Joanne Geraghty, ordering the airline to not contact Martinez and go through him instead.
FNL has reached out to JetBlue for comment and is waiting to hear back.
A spokesperson for the airline declined to comment to the New York Daily News regarding the phone call or whether the caller was Geraghty.
The Daily News first reported about the phone call and "gift."
"She [Geraghty] apologized for what happened and said she was a mother, too, and felt bad about what happened," Martinez told the Daily News via a translator. "They wanted to give me a gift of $10,000 for what happened."
She said that when she heard the word "regalo" ("gift," in Spanish), she immediately cut off the conversation and said her lawyer needed to be contacted.
"I felt bad, like they were trivializing the matter," Martinez added.
Rubenstein said they are calling for an independent investigation of the incident.
"Currently JetBlue investigates itself and that's not enough," he said. "Our main concern is that no other mother goes through what she went through."