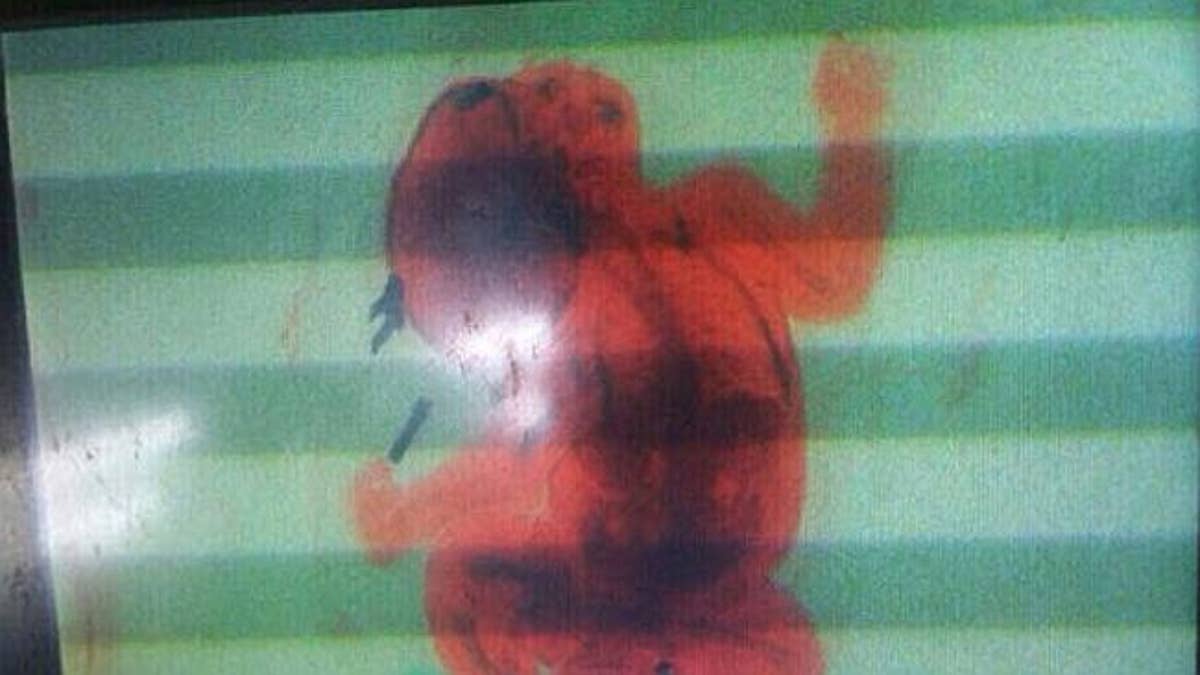 A young mother from Papua New Guinea trying to smuggle her infant son in a backpack through airport security in the Philippines was stopped when the sleeping baby was spotted on a luggage scanner.
Jenifer Pavolaurea, 25, was trying to evade immigration officials at Ninoy Aquino International Airport this week, when airport staff discovered the two-month-old on the X-ray machine, Philippine news station ABS-CBN reported.
The single mother and graduate of nursing school admitted she was trying to sneak her son out of the country because she didn't have the proper immigration papers necessary to leave.
An immigration officer had been questioning Pavolaurea for staying past her immigration clearance ran out, before the baby was discovered inside her backpack.
She was eventually allowed to depart for Papua New Guinea without facing any charges.