Mosul Dam in danger of collapsing, official says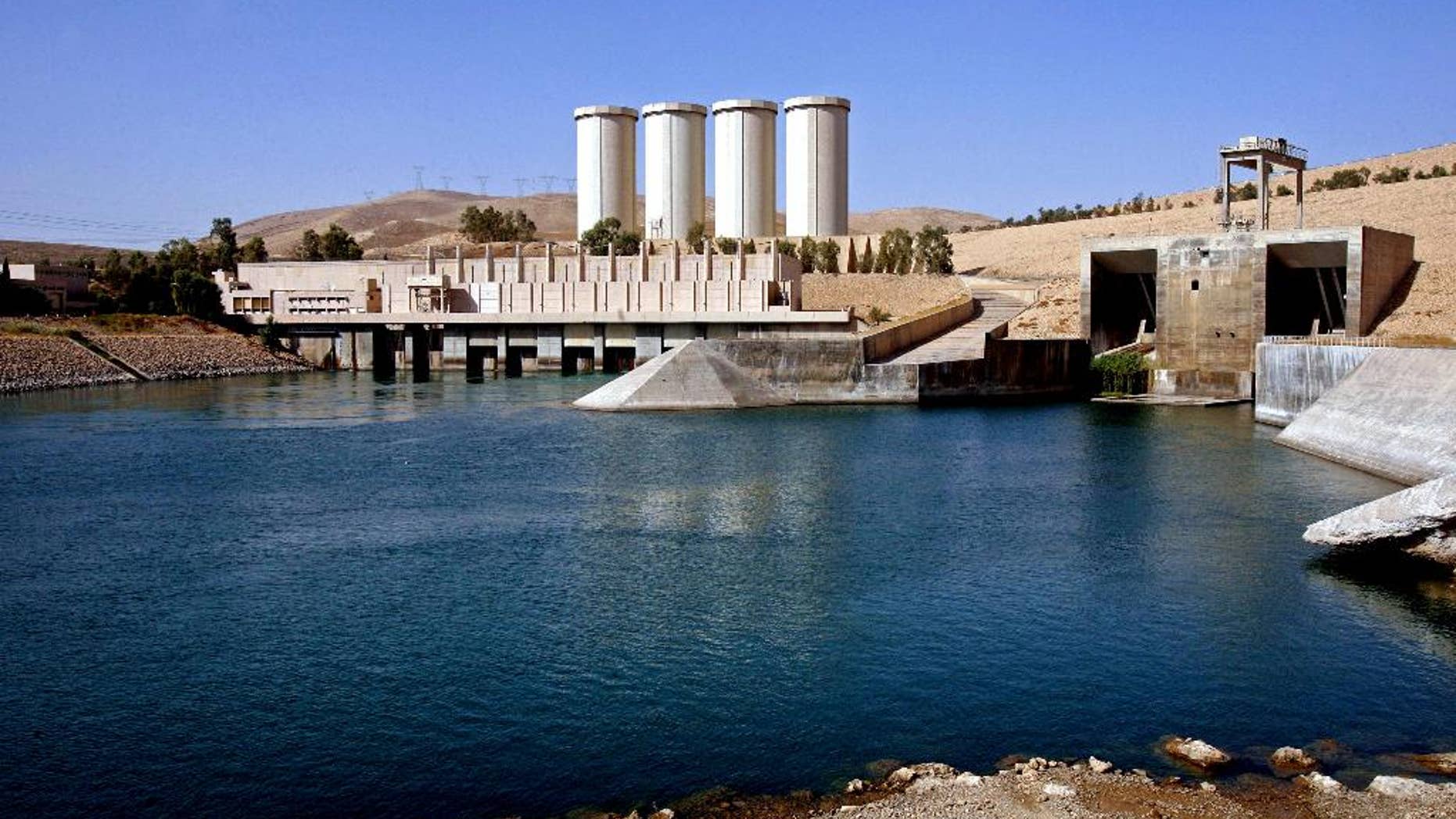 Mosul Dam in northern Iraq is in "moderate" danger of breaking down due to months of neglect by the Iraqi government, a U.S. official told Fox News Thursday.
The Islamic State terror group seized the dam in the summer of 2014, but Iraqi forces and Kurdish fighters, with coalition air support, took it back within weeks. ISIS militants took all the equipment they could get their hands on putting the dam at risk, according to the official, who adds, "they stole everything."
Speaking to journalists in Baghdad, Lt. Gen. Sean MacFarland offered concerns about the possibility the Mosul dam could breach if repairs are not made soon posing a grave threat to the surrounding area.
The Iraqi government called for engineering firms to bid on repairs to the dam and an Italian firm won the bid, according to the official who was not aware of any American bids on the project.
Built in the early 1980s, the dam is made largely of earth and situated on soft mineral foundations, which are easily dissolved by water. A report in 2006 by the U.S. Army Corps of Engineers called it "the most dangerous dam in the world" because of its propensity to erode.
The report said the dam's collapse would put Mosul -- Iraq's second-largest city -- under 65 feet of water and kill an estimated half a million people. "If this dam was in the United States, we would have drained the lake behind it," MacFarland said.
Situated on the Tigris River, the dam is the largest in Iraq and the fourth-largest in the Middle East. It once supplied electricity and water to much of the country, but now only operates at partial capacity.
The coalition and Iraqi forces have drafted plans to move civilians to safety should the dam collapse, MacFarland said, warning that "when it goes, it's going to go fast, and that's bad."
Speaking to The Associated Press by phone, Riyadh Izeddin, the director general of the dam, said he had not been informed by the U.S. about any such contingency plan.
"The Americans didn't tell us anything," he said, countering the coalition's assessment that the structure is in serious danger. "There is nothing to be afraid of. There is nothing seriously wrong with the dam," Izeddin said.
Fox News' Lucas Tomlinson and The Associated Press contributed to this report.