Mongolia president sworn in pledging rapid development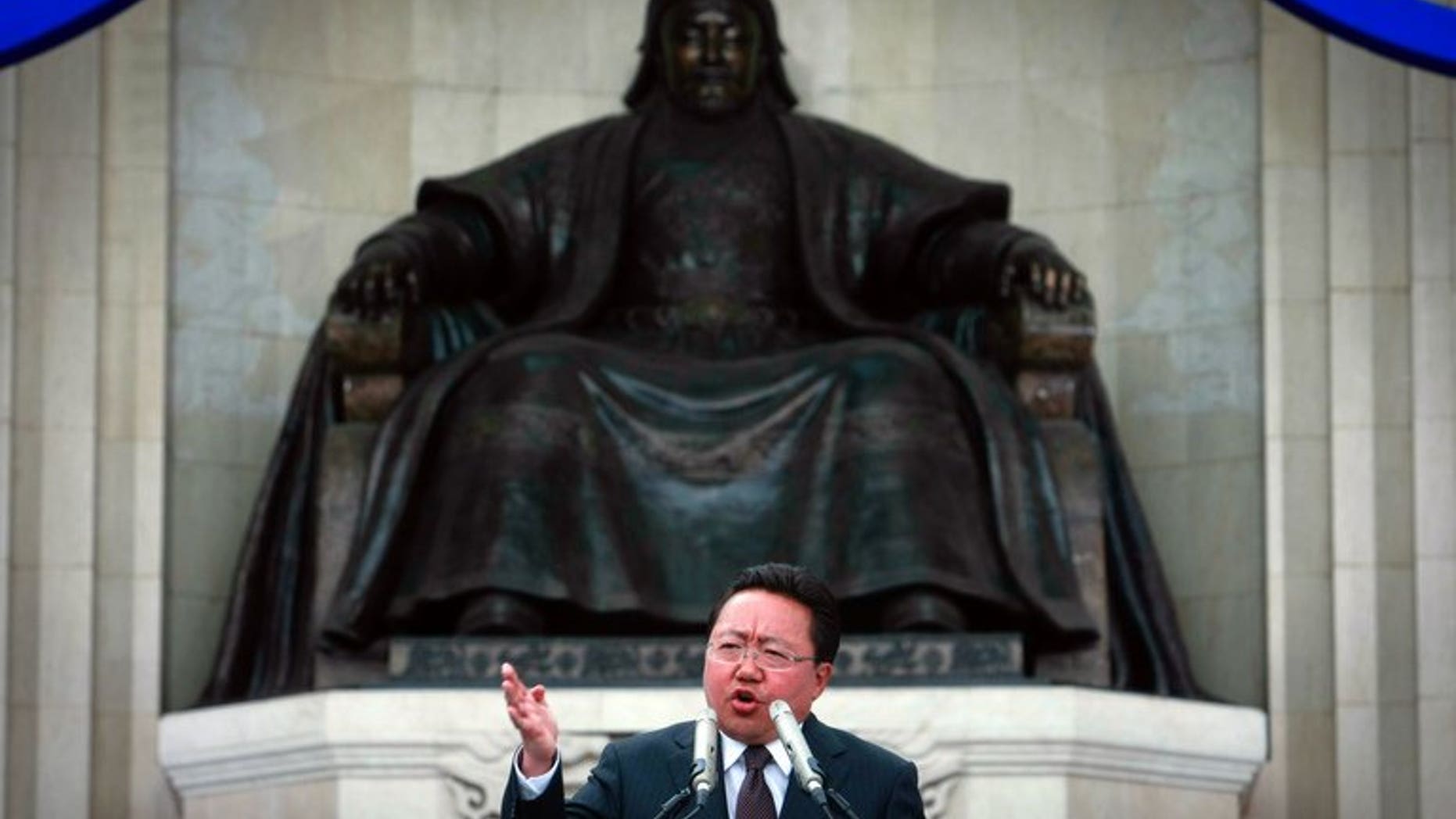 ULAN BATOR (AFP) – Mongolia's re-elected President Tsakhia Elbegdorj was sworn in Wednesday, promising rapid development amid a resources boom.
The ceremony was held outdoors for the first time, in front of a huge statue of Genghis Khan in Ulan Bator.
Several thousand supporters cheered after Elbegdorj, 50, wearing a long white traditional deel and white hat, took the oath before the image of the warrior who unified the nation 800 years ago and went on to build an empire stretching across Asia.
The Soviet-trained former military journalist and Harvard graduate helped overthrow Mongolia's 70 year-old one-party system in 1990, and has twice served as premier. He was first elected president in 2009.
Mongolia is one of the world's most sparsely populated countries but is enjoying a huge resources boom. In his speech Elbegdorj promised years of rapid development to come, including cheap ecologically friendly power and a new railway.
Roads would be built from each region to Ulan Bator, and the capital would have highways and a metro. "New towns will be built in Mongolia," he added.
Elbegdorj, of the Democratic Party, won last month's poll with 50.23 percent of the vote, ahead of wrestling champion turned lawmaker Badmaanyambuu Bat-Erdene on 41.97 percent.
The country's first female presidential candidate Natsag Udval took 6.5 percent.