Mohamed bin Salman, accused of having role in Jamal Khashoggi's death, says 'justice will be served'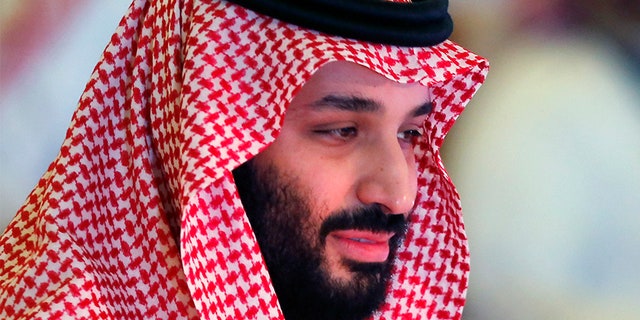 A defiant Saudi Crown Prince Mohamed bin Salman said Wednesday "justice will be served in the end" during his first public remarks about the investigation into the controversial death of activist Jamal Khashoggi.
The Crown Prince, who has been accused of having a role orchestrating the killing of Khashoggi at the Saudi Arabia consulate in Istanbul, also stated the incident will not drive a wedge between his country and Turkey.
"This wedge will not happen and we will prove to the world… that all perpetrators will be taken to court and justice will be served in the end," he was quoted by a translator as saying Wednesday at the Future Investment Initiative conference in Riyadh.
Fox Business and numerous other corporations and leaders have pulled out of the ongoing conference amid the fallout over Khashoggi's disappearance and death.
Secretary of State Mike Pompeo said at a news conference Tuesday the U.S. has identified people implicated in the killing — "including those in the intelligence services, the royal court, the foreign ministry and other Saudi ministries" — and is working to hold them accountable.
The State Department is revoking visas and taking other measures in the wake of the ordeal.
"We're making very clear that the United States does not tolerate this kind of ruthless action to silence Khashoggi, a journalist, through violence," Pompeo told reporters. "Neither the president nor I am happy with this situation."
On Tuesday, Saudi Arabia released photos of Khashoggi's son giving Mohamed bin Salman an icy stare as the two shook hands during a meeting in Riyadh that also included King Salman.
The images, released by the Saudi Press Agency, were accompanied by a statement claiming Salah Khashoggi "expressed [his] great thanks to the Custodian of the Two Holy Mosques and His Royal Highness the Crown Prince for their consolation on the death of the deceased."
Khashoggi, a critic of the Saudi government, was last seen Oct. 2 walking into the Saudi consulate in Istanbul.
Saudi Arabia has admitted he was killed there, but Khashoggi's body has not yet been found.
Fox News' Nicole Darrah contributed to this report.