Millions of dollars poured into Rubio's super PAC last month to boost his struggling campaign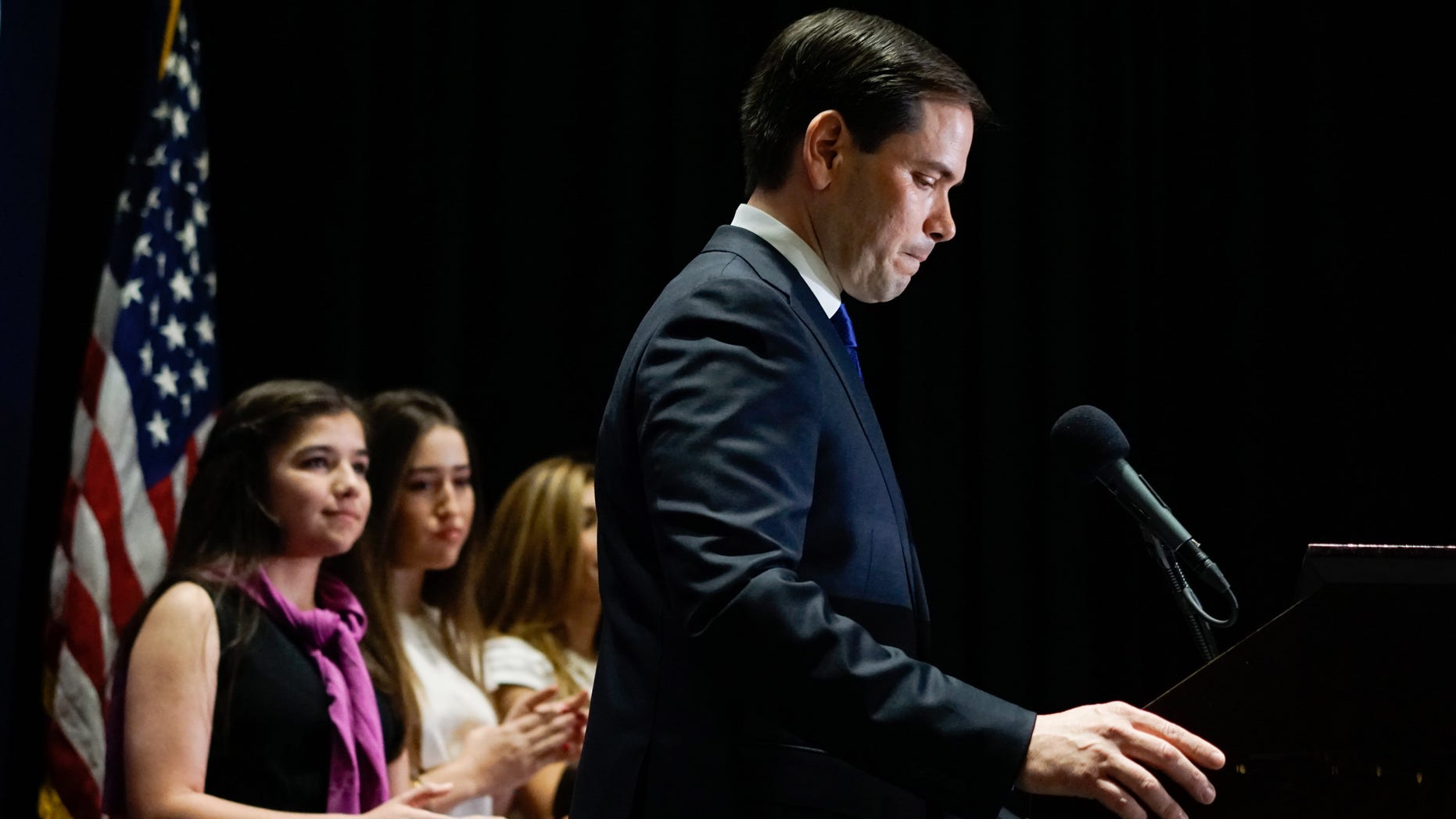 WASHINGTON (AP) – Wealthy donors handed over $25 million last month to an outside group backing then-Republican presidential candidate Marco Rubio, and the flood of money helped pay for thousands of television advertisements.
It still wasn't enough.
Rubio, a Florida senator, ended his bid after an embarrassing loss to Donald Trump last week in his home state.
The presidential candidates — current and former — must file their February campaign finance reports to the Federal Election Commission on Sunday, as they look ahead to the next series of nominating contests — in Arizona, Idaho and Utah on Tuesday.
What we've learned on the money front:
GOING BROKE FOR RUBIO
Conservative Solutions PAC raised about $58 million in support of Rubio since he became a candidate last spring. More than 40 percent of that money arrived in February alone, new fundraising reports show.
Many of the donations came from donors whose favorite candidates had previously failed. In fact, the pro-Rubio a surge was concentrated in the days after one-time rival Jeb Bush, a former Florida governor, dropped out Feb. 20.
Poultry magnate Ronald Cameron was Conservative Solution's top donor in February, contributing $5 million. Cameron, the chief executive officer of Little Rock, Arkansas-based agricultural company Mountaire, had previously given $3 million to a group backing former Arkansas Gov. Mike Huckabee, also once a 2016 presidential hopeful.
The insurance executive Hank Greenberg's C. V. Starr & Company, Inc. and Starr International companies gave a total $5 million to Conservative Solutions. Last year, C.V. Starr gave $10 million to a group backing Bush, the former Florida governor.
___
CARSON CASH CONTINUED
One hallmark of a failing presidential candidate is the struggle to raise money.
That's why Bush had to lend his campaign hundreds of thousands of dollars last month, fundraising documents show. And it's why New Jersey Gov. Chris Christie appeared to end his bid owing roughly $200,000 more than he had in available cash.
Not so with political newcomer Ben Carson.
The retired neurosurgeon never won — or even came close to winning — any of the early primary contests, and he suspended his campaign at the beginning of this month. Even so, in February he raised $5.7 million, and he had almost $5 million in cash at the start of March, according to his campaign finance documents.
Carson was the top Republican fundraiser of the 2016 contest at the time he dropped out, but he also maintained above-average costs for raising that money.
Like us on Facebook