Migrant Workers Demand Better Working Conditions At Vermont Dairy Farm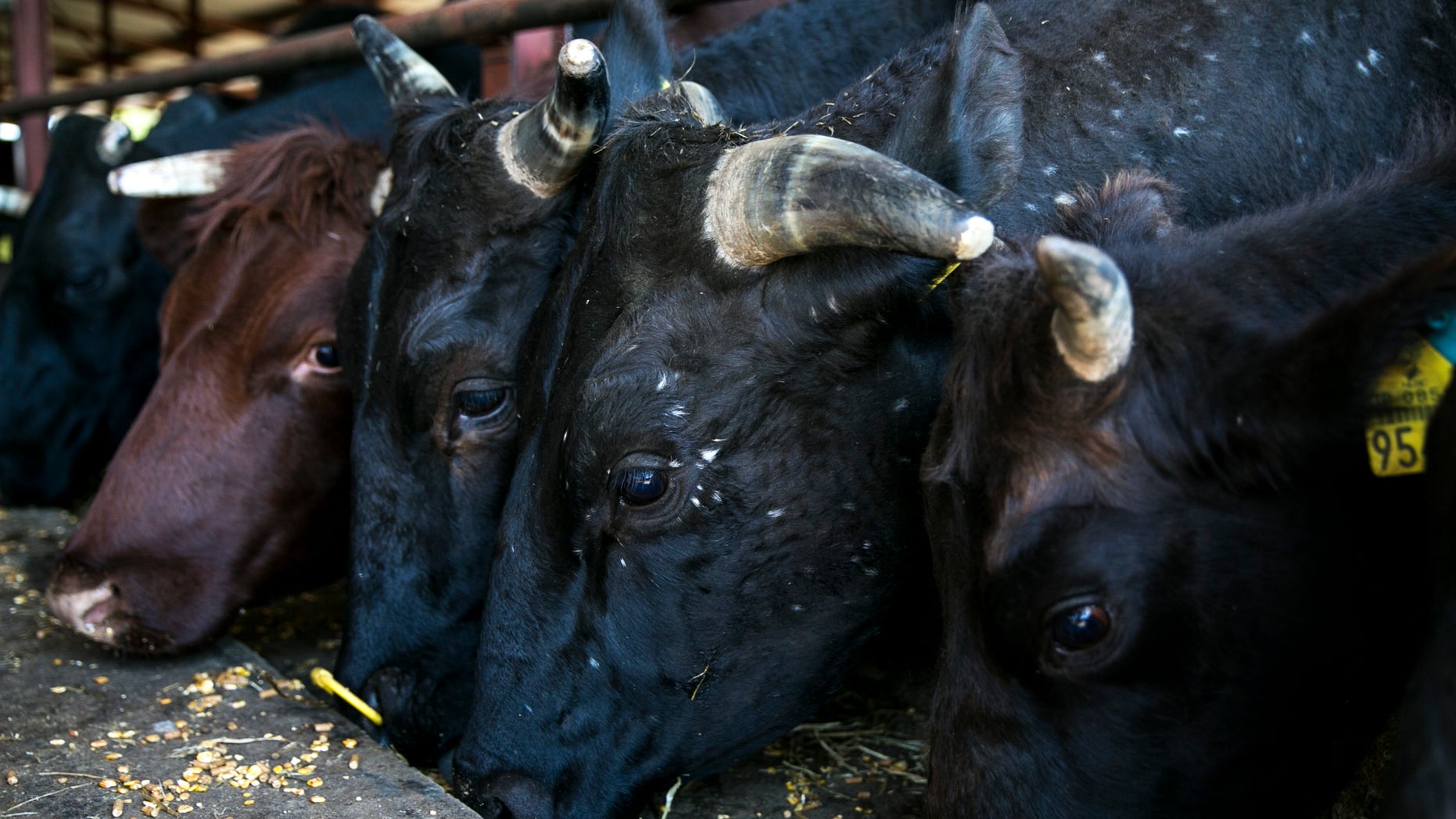 Migrant workers in Vermont have taken a small page out of Cesar Chavez's book are demanding better living conditions at a local dairy farm.
More than a dozen migrant workers and activists staged a demonstration last week at a dairy farm in western Vermont to demand better living conditions, according to Vermont Public Radio.
Victor Diaz, a migrant worker who quit the previous day due to alleged sub-par conditions, said they suffered from leaky roofs, close quarters, and most recently sewage flowing through the sink, shower and washing machine in the trailer that the workers shared.
"(They) dug out the septic system as a solution to the problem when the sewage started leaving the faucets and showers," he told reporters in Spanish. "It's now being pumped in open air, on top of the surface."
Diaz and two farm worker recently quit at the farm in response to the quality of their housing. The protesters were also demanding back pay for them.
The farm's owner Ray Brands met with the protesters and handed Diaz three checks for the wages that he and his coworkers said had been withheld.
"I just with you would have given me two weeks' notice and we wouldn't have had this," Brands told Diaz. "Good luck."
Speaking after the demonstration, Brands told the VPR reporter that there were sewage problems on his farm and that they were trying to get them fixed. He called the demonstration a "mob justice" and that he felt abused by it as it was a surprise to him.
Brands added that he didn't know that it was illegal to hold wages.
"Respect is a two-way street," he said. "I feel like I've been somewhat abused here, too."
Members of Migrant Justice, who set up the demonstration, said the action marks the beginning of a larger push among advocacy groups for improved living conditions from migrant workers through the state of Vermont.
State legislators have previously passed laws allowing driver privilege cards for farmworkers who are in the country illegally as well as legislation on bias-free policing.
Follow us on twitter.com/foxnewslatino
Like us at facebook.com/foxnewslatino