Mexico's 'Diablos' Battle Wildfires in Texas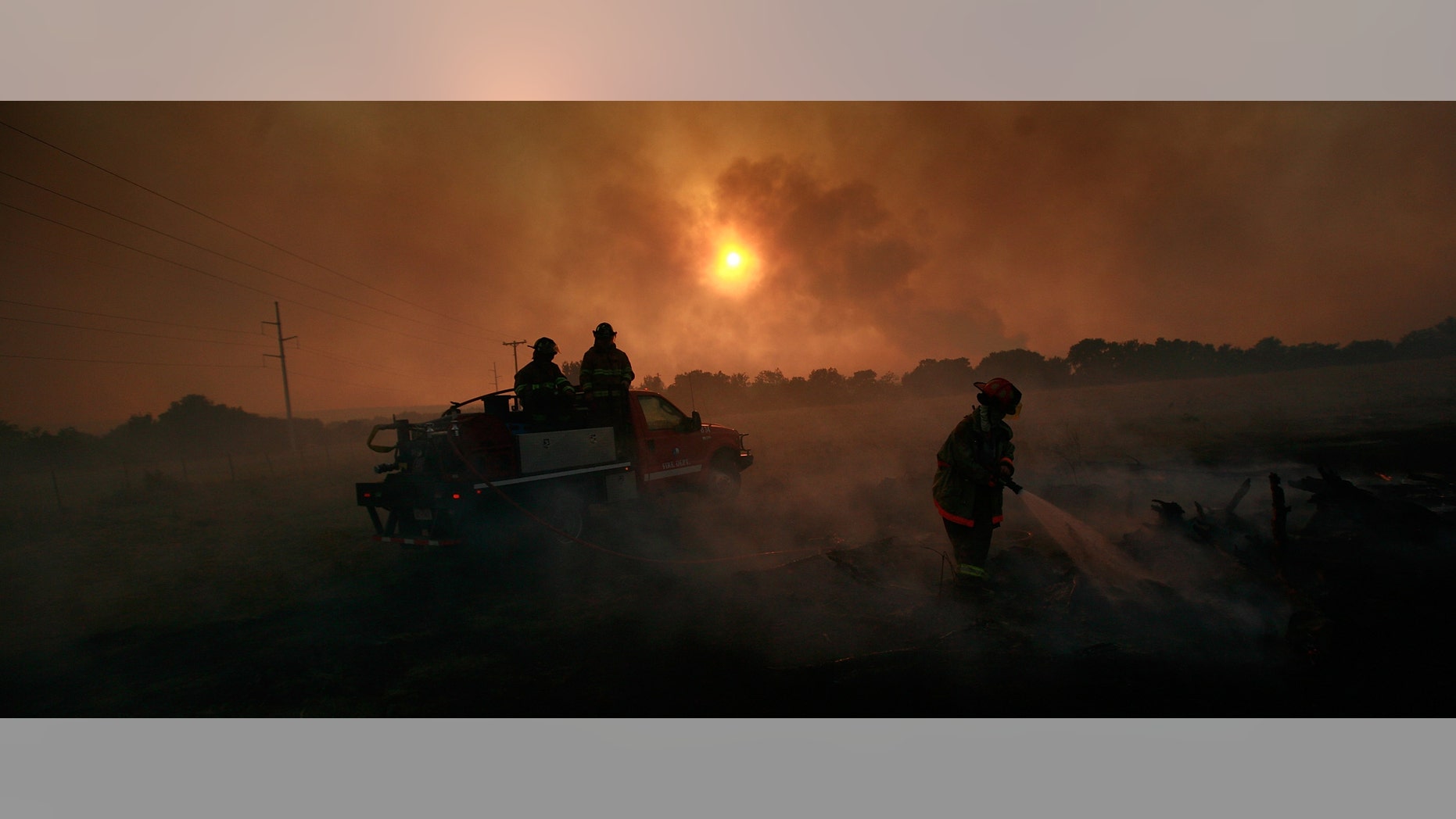 There is another border battle raging now, but it has nothing to do with immigration.
As wildfires spread across much of the southwestern United States, leaving in its path scorched earth, burned homes and worried citizens, Mexico has sent a crack team of firefighters over the border to help suppress the blazes.
The 32-person crew, known down south as "Los Diablos," arrived at Guadalupe Mountains National Park in western Texas to fight the wildfire that started on May 26 and burned 171 acres before it was contained with the help of the Mexican crew.
These folks work hard and keep themselves in good physical condition and continue to work on fires.
Los Diablos hail from Boquillas and other villages across the Rio Grande from Big Bend National Park. Thanks to a joint cooperative effort between the National Park Service, the Department of Homeland Security, the Border Patrol and Mexico, the firefighters have provided assistance and emergency fire services at Big Bend National Park and throughout the United States since 1990.
"It's a crew that hikes in and works with hand tools and goes where bulldozers cannot go because it might be too steep, or there might not be access for one reason or another," said David Elkowitz, fire crew leader for the Diablos, according to San Antonio's Ken5.com.
Of the 32 active Diablos, eight are original members.
"These folks work hard and keep themselves in good physical condition and continue to work on fires," said Elkowitz, who has known many of the Diablos for more than 20 years.
Blazes still continue to wreck havoc across the Southwest. In New Mexico, little progress has been made in the massive Gila wilderness fire and crews still continue fighting the lightning-induced fire in the Santa Fe National Forest.
Thirty to 40 acres are also on fire in New Mexico's Bear Springs.
The Gila wilderness fire is the largest fire recorded in New Mexico's history, coming in at 250,000 acres on Monday afternoon, or 390 square miles. This was down from 255,000 acres on Monday morning.
Over 1,200 firefighters are fighting the blaze, which has destroyed a dozen cabins.
Follow us on twitter.com/foxnewslatino
Like us at facebook.com/foxnewslatino