Mexico to detain 'Queen of the Pacific' over drugs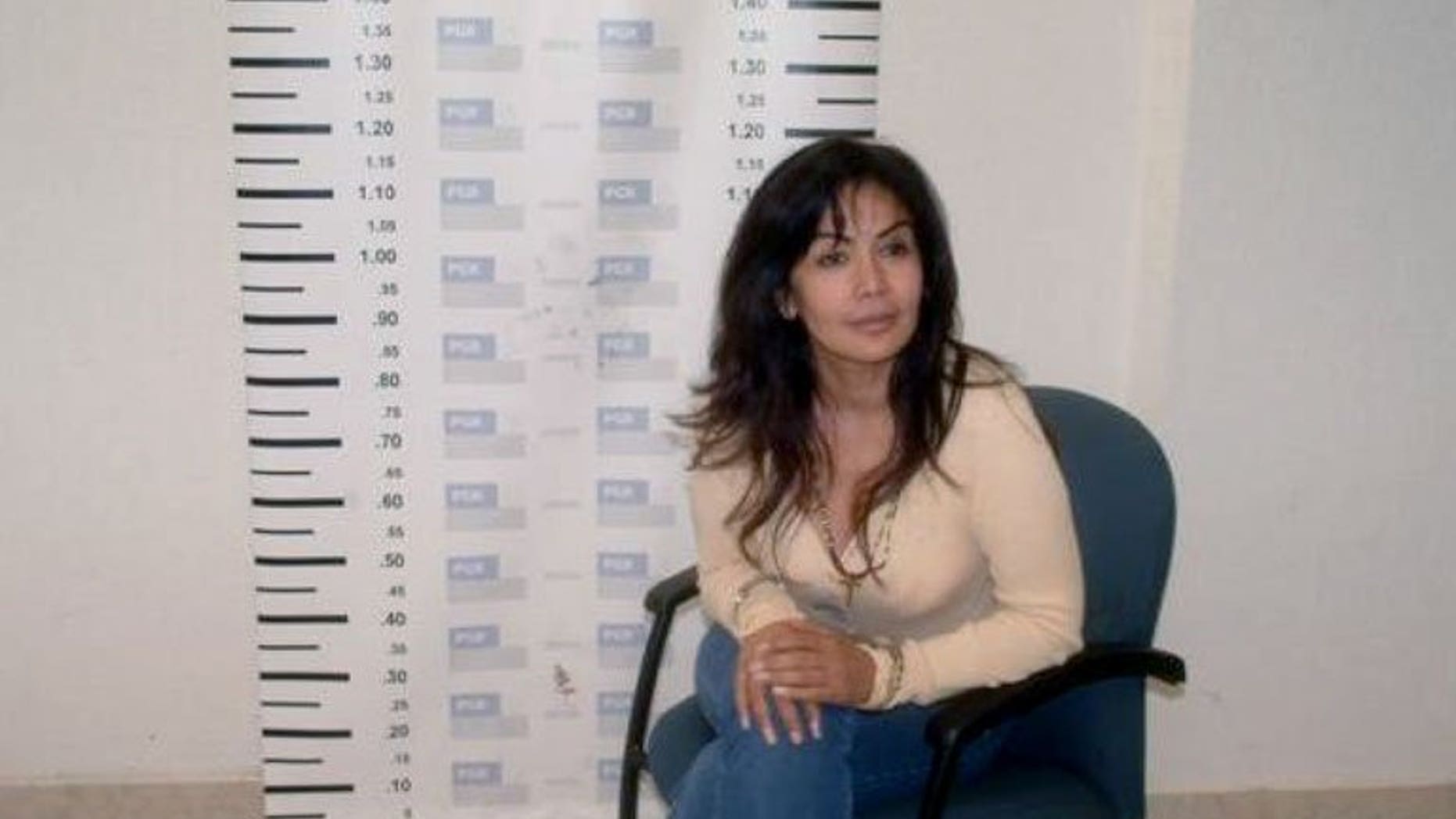 MEXICO CITY (AFP) – Mexico will detain Sandra Avila Beltran, known as the "Queen of the Pacific" for her links to the drug trade, after the United States deports her, an official said Wednesday.
The government official, who requested anonymity, said Avila Beltran faces an investigation into a scheme to launder money through real estate purchases.
Last week, a US judge sentenced her to 70 months in prison but she was due to be released due to time already served in Mexico and the United States.
She had been convicted of being an accessory after the fact in keeping a drug lord from being apprehended.
A prominent figure in Mexico's infamous Sinaloa cartel, Avila Beltran, 52, reached a plea deal that resulted in the sole charge.
Avila Beltran was sentenced for being an accessory after the fact in helping her former boyfriend -- Colombian Juan Diego Espinosa, nicknamed "El Tigre" -- avoid arrest.
He had served as a key liaison between the Sinaloa and Colombia's Norte del Valle cartel.
Avila Beltran was arrested on September 28, 2007, south of Mexico City. Her lawyers had previously won three appeals to avoid her extradition.
She had been accused of belonging to a trafficking organization dedicated to buying and transporting drugs between Colombia and the United States from at least January 1999 to March 2004, Mexican prosecutors had said.
Avila Beltran gained notoriety by smiling for the cameras and inspiring books and even a well-known ballad.