Mexico security forces battle for order after violence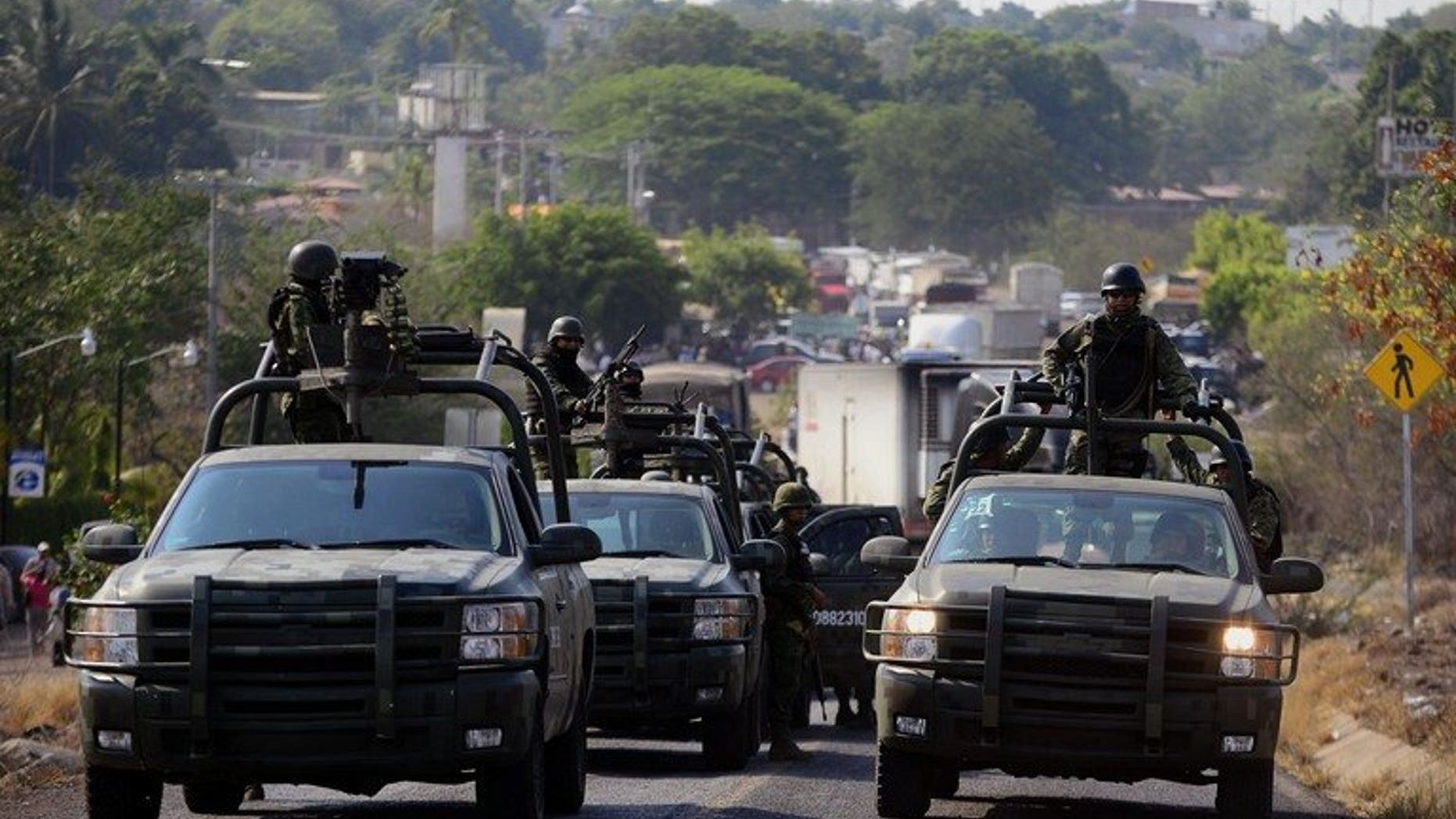 MORELIA, Mexico (AFP) – Security forces in a Mexican state plagued by drug violence were working to restore order on Wednesday after clashes which left 22 dead.
On Tuesday, coordinated attacks by armed men on security forces in six places in the state of Michoacan led to a series of bloody gun battles and casualties on both sides.
Two federal police officers were shot dead while authorities estimated that 20 "presumed criminals" were killed during fighting.
The clashes in the troubled Tierra Calienta region were the worst since the army and federal police launched a joint operation in May to protect the local population from the notorious Knights Templar cartel.
The territory has seen tensions escalate since the recent emergence of several heavily-armed vigilante groups set up to combat the Knights Templar gang.
Mexico's government on Wednesday called for calm in the region as security forces worked to restore order.
"We have launched a joint and coordinated operation with the Ministry of Defense and the Navy to restore order in the area," Michoacan deputy prosecutor Marco Aguilera told Millennium television.
Tuesday's violence erupted when attackers armed with high-powered rifles and grenades mounted an assault on several police checkpoints.
Neither local nor federal officials have identified the groups responsible for the violence. However the Reforma newspaper, citing unidentified security sources, blamed the attacks on the Knights Templar cartel.
Interior Minister Miguel Angel Osorio Chong meanwhile canceled a scheduled a press conference with visiting US Homeland Security Secretary Janet Napolitano.
Michoacan was the first state to see troops when former Mexico president Felipe Calderon decided to deploy tens of thousands of soldiers across the country to crack down on drug cartels in 2006.
Mexico's drug war has left an estimated 70,000 people dead to date, while Michoacan has witnessed the rise of the increasingly powerful Knights Templar gang.
Drug gangs have existed for decades in Michoacan, a hotbed of marijuana and opium production and home to makeshift labs used to produce synthetic drugs for the United States.