Mexico says 14 of 57 missing students found after weekend shootings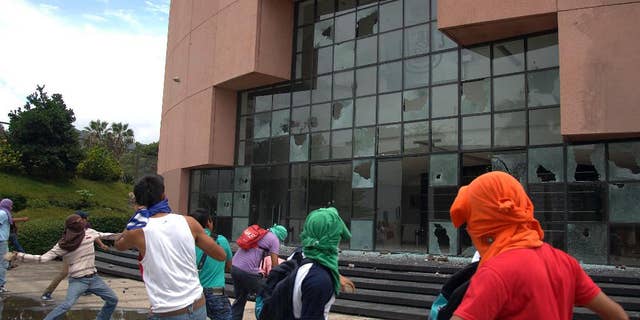 ACAPULCO, Mexico – A government official in southern Mexico says 14 of the 57 students reported missing after weekend shootings have been located.
The head of the governmental human rights commission in Guerrero state said Tuesday some of the students had fled the shooting, and some said they had been detained by police and released.
Commissioner Ramon Navarrete said there were high hopes of finding the remaining students from a public teachers' college.
Police opened fire on buses that had been hijacked by the students over the weekend, killing six and wounding 25.
Twenty-two police officers from the city of Iguala were detained for the shootings.
Three of the dead were students. The others appear to have been passengers on the buses or other vehicles.