Mexico Military Reports Capture of Cartel Figure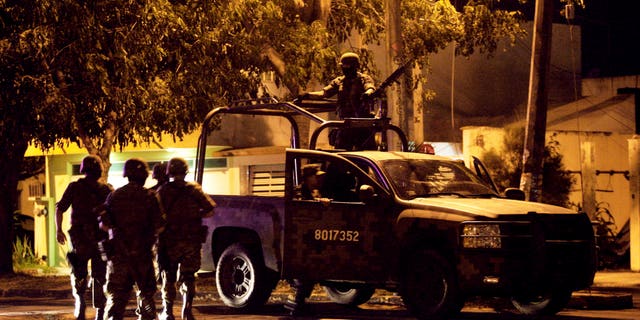 MEXICO CITY -- Mexico's Defense Department says troops have captured the No. 3 figure in the Zetas drug cartel.
Defense Department spokesman Ricardo Trevilla says Carlos Oliva Castillo was in charge of Zeta operations in the key northern states of Tamaulipas, Coahuila and Nuevo Leon. He says only two other figures in the cartel are more important.
Trevilla told a news conference on Thursday that the arrest is part of an operation that freed 36 kidnap victims and led to the seizure of more than 800 cars as well as 27.5 tons of marijuana and hundreds of weapons.
The army says Wednesday's arrest set off gunbattles that spread panic in the northern city of Saltillo as Zetas tried unsuccessfully to rescue Oliva.