Mexico fuel price hike spurs fastest inflation in over four years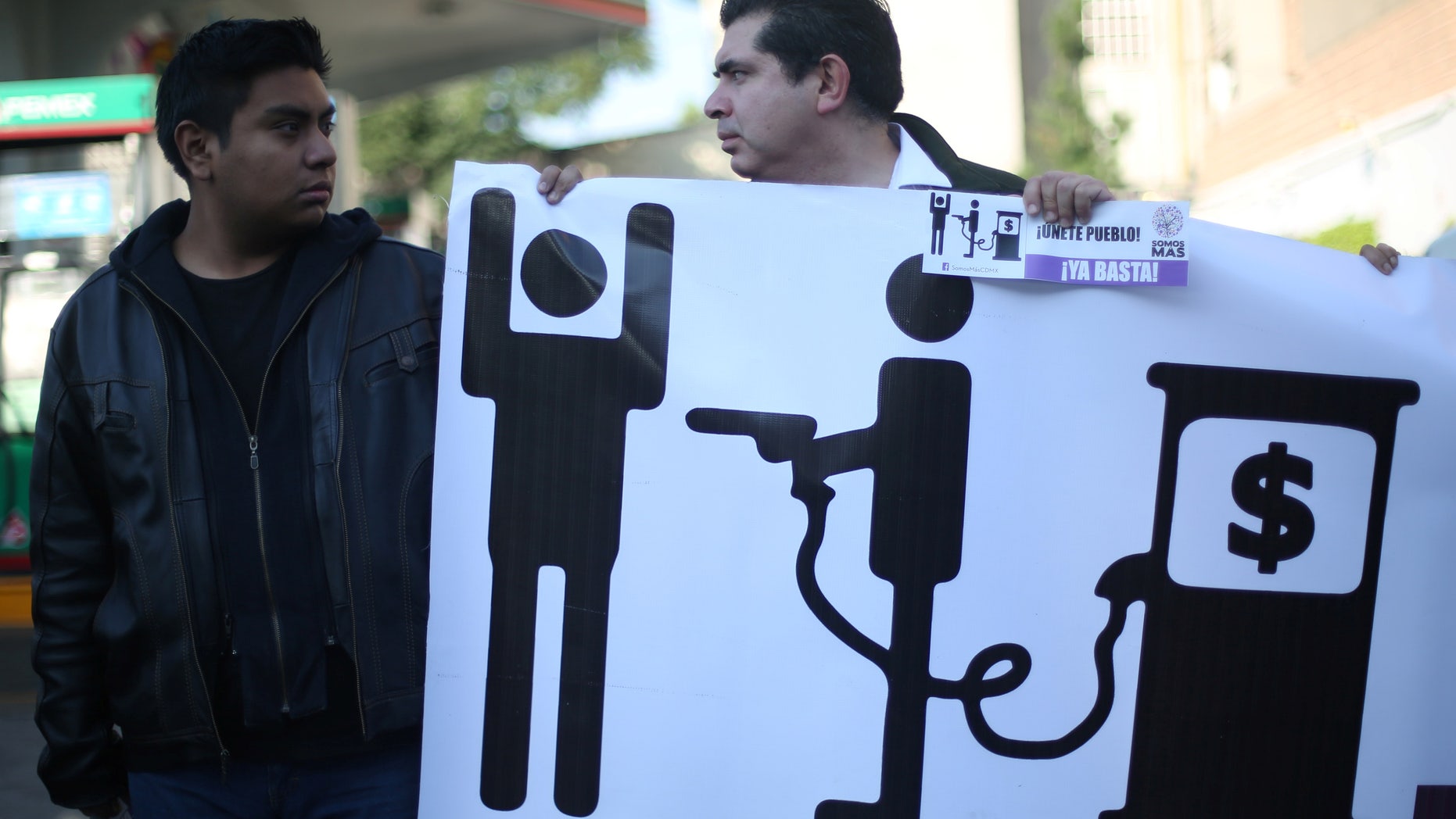 Mexico's annual inflation shot up in early January to its fastest pace in over four years, stoked by a government-led increase in gasoline prices, and raising the chances of another interest rate hike next month.
Inflation in the 12 months through mid-January was 4.78 percent, the national statistics institute said on Tuesday, the highest half-month reading since the second half of September, 2012.
A hike in low octane gasoline prices contributed most to the monthly increase in inflation, data showed. The government raised fuel costs by up to 20 percent starting Jan 1, prompting a wave of looting, blockades and marches.
A Reuters poll projected the inflation rate would accelerate to 4.51 percent from 3.36 percent in the full month of December, a two-year high.
Mexico's central bank targets inflation of 3 percent.
Banco de Mexico raised its benchmark interest rate by 50 basis points to 5.75 percent in December in a bid to cool inflation after the peso fell to record lows on Donald Trump's Nov. 8 U.S. election victory.
It was the fifth rate hike in 2016 by policymakers who are concerned the weak peso could push consumer prices higher and analysts increasingly expect another rates move at its Feb. 9 meeting.
The central bank expects the inflation rate to rise toward 4 percent next year before easing back toward its target in 2018.
The annual reading of the core price index, which strips out some volatile food and energy prices, reached 3.72 percent in early January, below a forecast 3.77 percent.
On a monthly basis, Mexican consumer prices rose 1.51 percent during the first half of January, while the core price index climbed 0.37 percent in early January.