Fiat boss: Losing US as export destination would cripple Mexico's auto sector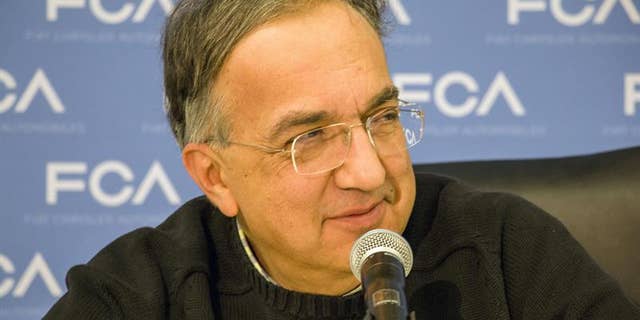 DETROIT – The chief executive of Fiat Chrysler Automobiles (FCA) said here Monday that his company might be forced to end production in Mexico if Donald Trump's future administration imposes tariffs on Mexican vehicle imports.
"It's possible, if the economic terms imposed by the US administration on anything that comes into the United States that, if they're sufficiently large that it would make the production of anything in Mexico uneconomical," Sergio Marchionne said. "We would have to withdraw. It is quite possible."
The FCA boss spoke to reporters at the North American International Auto Show in Detroit.
Asked whether it would be feasible to keep Mexican factories running while re-orienting their production to markets other than the US, Marchionne said that such an adjustment would be "very, very costly and uncertain."
The 64-year-old Italian executive also suggested that losing the US as an export destination would cripple Mexico's auto sector.
"The reality is the Mexican automotive industry has now for a number of years now been tooled-up to try and deal with the US market. If the US market were not to be there, the reasons for its existence are on the line," he said.
Marchionne said it was unlikely that Mexico could offer incentives sufficient to outweigh a US decision to impose tariffs.
The FCA chief said it would be "very stupid" for him to make predictions until Trump's intentions become clear.
Trump' threat about tariffs "puts everything back on the back burner for the time being, Marchionne said. "I need clarity."