Mexico Arrests 'El Loco' for Role in Beheading and Mutilation of 49 Victims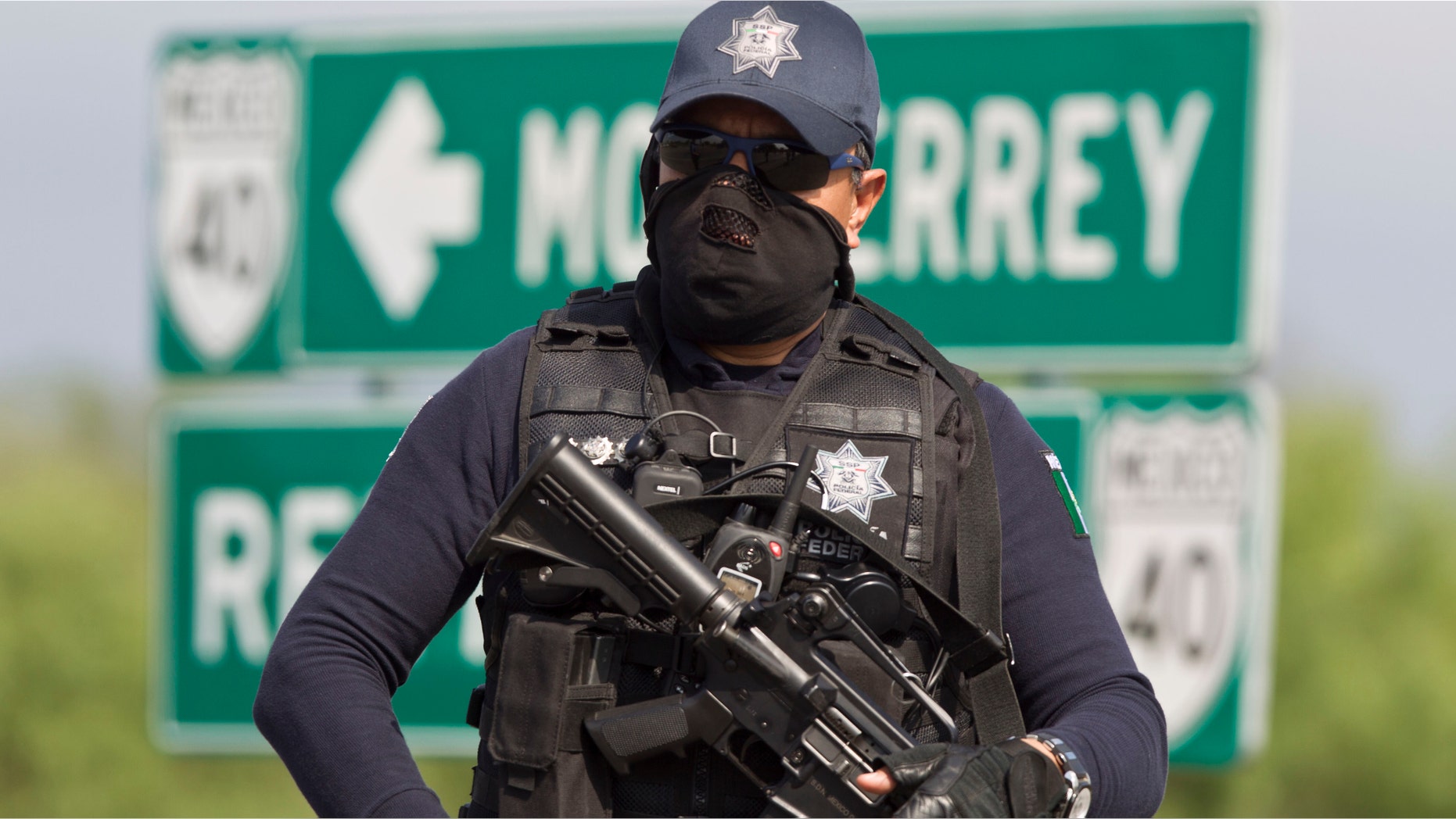 MEXICO CITY – The Mexican army has arrested a Zetas drug cartel member for allegedly dumping 49 mutilated bodies in a northern Mexico town square last week in a deed that was ordered by the hyper-violent drug cartels top leaders.
According to authorities, the leaders ordered their minion, Daniel Jesus Elizondo Ramírez, to dump the bodies and then hang banners around the country denying responsibility.
The announcement came at a news conference Monday to present suspect Elizondo Ramírez, who allegedly got orders from Zetas leaders Miguel-Angel Trevino Morales and Heriberto Lazcano to dump the bodies in the town square of Cadereyta, in the border state of Nuevo Leon.
Brig. Gen. Edgar Luis Villegas said that Elizondo Ramírez, despite his nickname of "El Loco," or the Crazy One, apparently get nervous about dumping the hacked-up bodies in town and dumped them on a highway outside of Cadereyta instead. The bodies with their heads, hands and feet hacked off were found May 13.
A video posted later on a Mexican web site that covers drug crimes showed gunmen in the dark dumping the bodies, and unfurling a banner claiming responsibility for the killings signed by the Zetas, who are locked in a battle with the rival Gulf and Sinaloa cartels. Villegas said another suspect who is still at large had made that videotape.
RECENT EPISODES OF DRUG VIOLENCE
In following days, banners appeared hanging from freeway overpasses in northern San Luis Potosi and other states denying the Zetas were responsible.
Villegas said the denials were part of a Zetas strategy to "cause confusion among authorities and the public."
Elizondo Ramírez tried to escape arrest Friday by tossing a hand grenade at troops before they captured him in a suburb of the northern city of Monterrey, Villegas said. He is now being held under a form of house arrest while prosecutors build their case against him.
Villegas said Elizondo Ramírez had acknowledged accompanying Zetas second-in-command Miguel-Angel Trevino Morales to Guatemala in 2008 to assassinate a rival drug capo, Juan Jose "Juancho" Leon, who was killed in 2008 in an ambush.
The Zetas have expanded their territory in recent years into neighboring Guatemala.
Villegas said Elizondo Ramírez had also confessed to killing members of the Gulf cartel and burning or burying their bodies in another area of Nuevo Leon state.
The discovery of the 49 mutilated bodies was the third massacre in ten days in the country's so called "Triangle of Death."
On May 9th the dismembered bodies of 18 victims were left near Mexico's second largest city, Guadalajara. Before that, on May 5th, the bodies of 23 people were found hanging from a bridge or decapitated near city hall in the border city of Nuevo Laredo.
The triangle, an area comprised by the highways that connect Monterrey, Nuevo Leon Reynosa and Nuevo Laredo  is a region where Mexico's two dominant drug cartels are trying to outdo each other in bloodshed while warring over smuggling routes.
Reporting by the Associated Press.
Follow us on twitter.com/foxnewslatino
Like us at facebook.com/foxnewslatino