Mexican police trade guns for guitars in hope that mariachi restores public trust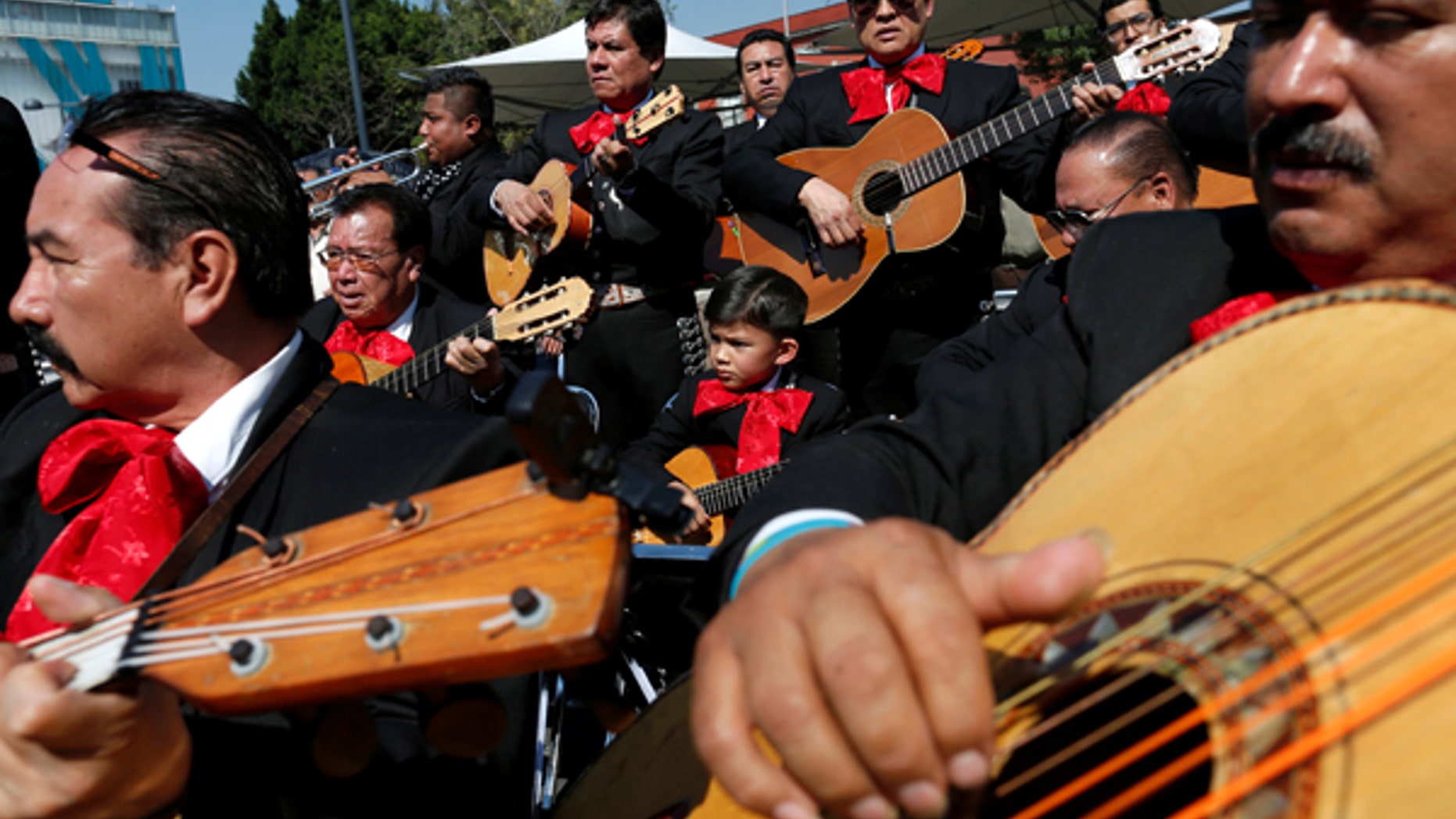 Ay, ay, ay, ay!
As Mexico's security situation continues to deteriorate -- along with public trust in law enforcement -- some police officers in the country are trading in their guns for guitarrónes in an effort to help improve the image of the force.
A group of 21 federal police officers, who also just happen to be professional musicians, have formed a mariachi band in order to show the human side of law enforcement and break down widespread mistrust in the force -- a chronic issue in a country plagued by the underreporting of crimes.
Playing one of the country's most famous and popular styles of folk music is meant to show that cops are present in some regions of Mexico -- Michoacán, Tamaulipas and Sinaloa, for example – that have been hotspots for a drug war that has raged for more than a decade, Federal Police Mariachi Musical Director Juan Ramón Soto said to El Universal.
"Citizens have an erroneous perception of the Federal Police," Soto said. "We're providing crime prevention through music and trust."
Mexico's drug war, which began in 2006 when then-President Felipe Calderón declared an all-out military offensive on the country's narcotraffickers, has left at least 200,000 dead. While current President Enrique Peña Nieto came into office in 2012, a time when violence was on the decline, the bloodshed continues and in June the country saw a record number of killings: 2,566 homicide victims being the most in a month since the Mexican government started releasing that data in 2014.
While never particularly high, public trust in the police, at both a federal and local level, has plummeted in recent years amid widespread reports of corruption, extrajudicial killings and collusion with drug traffickers.
Mexico's human rights agency last year found that federal police executed at least 22 people during a 2015 confrontation with suspected cartel criminals last year and then rearranged the scene by moving bodies and planting guns to support the official version of the bloodshed. One police officer was killed in the confrontation and the government said the dead were drug cartel suspects who were hiding out on a ranch in Tanhuato near the border with Jalisco state.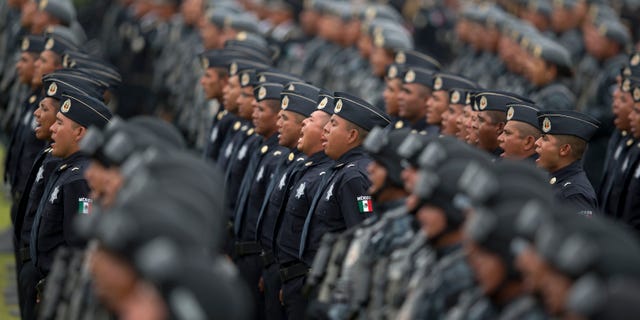 An opinion poll taken in Mexico earlier this year found that the municipal police and federal police were the lowest-rated security institutions in the country, with two-thirds of those surveyed saying they believe the police are "controlled by organized crime" and more than one-fifth claiming that only a total revamping of the law enforcement organizations would improve federal trust.
Those sentiments were echoed by experts, who said that while the mariachi unit may be a creative attempt to address a lack of public trust, it will not be enough.
"[President] Peña Nieto needs to deal with police reform," Christopher Wilson, deputy director of the Mexico Institute at the Woodrow Wilson Center, told Fox News. "It's happened already to some extent with the federal police, but state and local police make up the vast majority of the law enforcement in the country."