Mexican man wanted in 2014 murder of girlfriend arrested trying to cross border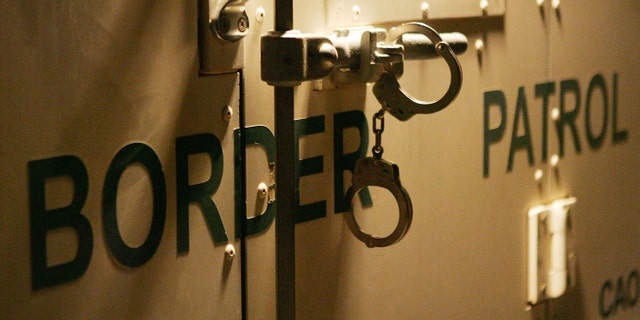 NEWYou can now listen to Fox News articles!
A Mexican man wanted for allegedly shooting his girlfriend in a Texas hotel in 2014 was arrested earlier this week while trying to illegally re-enter the United States.
Martin Duque Reyes, 38, was detained by Border Patrol agents near the Eagle Pass border crossing in Texas, where he was discovered to have an active warrant for the August 2014 slaying, a statement by U.S. Customs and Border Protection said.
"The apprehension of this individual shows the cooperation among all local, state and federal government entities bringing criminals to justice," said Acting Del Rio Sector Chief Patrol Agent Matthew J. Hudak. "I commend our agents for their dedication and vigilance they show each and every day protecting our homeland."
Reyes is accused of fatally shooting his girlfriend, 33-year-old Josefine Griggs, in the hallway of a Best Western hotel in northwest Dallas while she was on the phone with 911. Griggs had purportedly called someone earlier in the night claiming Reyes had abused her and asked the person to pick her up at the hotel.
Griggs is heard screaming "he shot me, he shot me," while on the phone with 911, according to an affidavit obtained by the Dallas Morning News.
There is also a witness who saw Reyes shooting at Griggs, the affidavit said.
Griggs knew Reyes as Jose Rios, but he went by a number of aliases, including Martin Reyes, Victor Castillo, Juan Hernandez and Jose Reyes, police said.
A month after Grigg's murder, Dallas police shot and killed a man who intentionally hit an officer with his car while outside of a motel where officers and U.S. Immigration and Customs Enforcement agents were searching for Reyes.
It is unclear if Reyes will be brought to Dallas to face murder charges, but the Mexican national also faces a charge of illegal re-entry after deportation, which is punishable by up to 20 years in prison.
Like us on Facebook
Follow us on Twitter & Instagram