Mexican Judge Denies Injunction Against Extradition Of Joaquín 'El Chapo' Guzmán To U.S.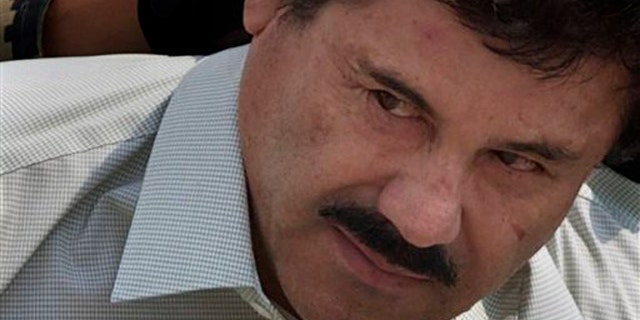 MEXICO CITY (AP) – A Mexican judge has denied drug lord Joaquín "El Chapo" Guzmán an injunction against any extradition to the United States.
The Federal Judicial Council says in a statement that the judge rejected Guzmán's petition because the U.S. government hasn't filed an extradition request. If the U.S. does file a request, Guzmán will be free to go back to court to seek an injunction.
The council also said Wednesday that Guzmán faces organized crime and drug trafficking charges in five different Mexican federal courts. The Mexican government has said he will not be extradited soon to the U.S., where he has been indicted in several states.
Guzmán was arrested last month after 13 years as a fugitive since escaping from prison. He is being held in Mexico's highest-security prison.
Follow us on twitter.com/foxnewslatino
Like us at facebook.com/foxnewslatino